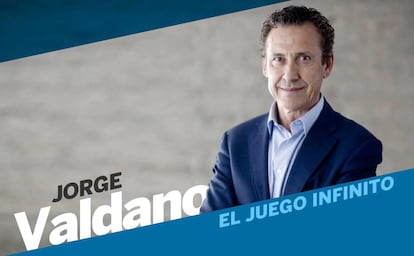 Legend
Real Madrid made its legend granite in an epic season that created stupor among anti-Madrid fans, a legion of unconditional fans who have spent a week trying to understand the inexplicable. But let's start from a certain base: against PSG, Chelsea, City and Liverpool, Madrid were worse than their rivals. The opinions say it, the statistics confirm it, the results deny it. This is what puzzles and despairs. The mistake is not in underestimating Madrid, but in underestimating football, which is much more than a stylistic question. The secret of Real Madrid is knowing the materials that sustain football and using them all, without exception, without complexes and within the regulations. As if it were a toolbox, he searches at every moment for what interests him most, sometimes to unbalance and other times to survive. What Madrid never does is resign itself.
everything is football
But let's not fool ourselves, the fans want a show, as well as absolute dedication. For that reason, even without Champions, the Quinta del Buitre remained in the collective memory and decades later Zidane's controls caused orgasmic exclamations in the Bernabéu. That is why Modric's outside pass for Rodrygo's goal, which split the match against Chelsea in two, will be remembered forever. But since not giving up is the dogma, we will never forget that the artist that is Benzema put pressure on Donnarumma like a savage to end up unleashing the perfect storm against PSG. The proof that Madrid does not specialize in anything and uses everything we had in the final, when it changed "the comeback" for "the reinforced one", with Casemiro sealing, Carvajal fighting, the artists fighting and, above all, Courtois flying .
The materials
If we take it for granted that we are talking about an infinite game, there are plenty of materials. In Madrid there is no mandatory game idea, but an ecological balance that results from the nature of the players. Why not admire Rodrygo's suspension in the air to score the goal of his life against City? Why not take advantage of the energy of Valverde's piston-like legs and, at the same time, Kroos' slow judgment to move the team? Why not applaud Vinicius' punctual instinct to appear in the area and put "the fourteen" in the net? Nor should we forget the cultural load that lies behind every club and that, 120 years later, also plays by way of demand, competitive spirit, pride, identification with the fans, respect from rivals… Intangibles oriented towards the first institutional mandate: gain.
The result
Because winning is a noble goal. Excitement, happiness, embracing tribe are all noble goals. If it is done by conquering increasingly complex territories such as competing against economic battleships, or conquering young people and even children who we thought were far from football and who, however, mourn Marcelo's farewell like their parents, or even conquering admiration of those who fail to understand what happened. If all that happens, winning will have been worth it. Above all, if it is achieved with the respectful baton of Ancelotti, allergic to conflicts, group maker and social example. That in addition to merit there was luck? Of course, luck is another of the materials with which football is built and, as in life, it is better to have it good than bad. The truth is that we have lived an exciting journey. Only football can cause so much emotion, only Madrid can make it incredible.
You can follow EL PAÍS Sports in Facebook Y Twitteror sign up here to receive our weekly newsletter.
Exclusive content for subscribers
read without limits