It seems that nothing happens, but everything happens here: a woman comes home from work and a lazy husband and a drunk father involve her in a perfidious game under the sight of a shotgun. A kid forced to flee from an abuser wanders alone through the Monegros desert until he meets a group of pill-popping partygoers. The sticky placidity of an urbanization of clone houses and marriages is destabilized before the eyes of an adulterous neighbor in a solar eclipse. A pregnant woman with pimples and her bangs oily from tedious work locks herself in a bathroom during Christmas campaign.
"Normality is never free," concludes a news anchor in one of the stories by María Bastarós (Zaragoza, 35 years old). The phrase works as the bitter lesson that runs through the plots of all these stories, compiled in This was not what we came for, the anthology published last November by the Candaya publishing house and that the author wrote during confinement from Valencia, where she lives. The invisible threads that weave the suffocating routine of these short fictions annoy and sting their protagonists, like an inherited and gnawed wool sweater on their elbows. Stories that taste of the dry land of the Bárdenas Reales and of the non-places that surround Zaragoza, spaces in which most of the episodes of these alienated mothers and daughters take place, whose soundtrack sounds like the hum of the desert and the constant beeping of a pressure cooker.
"Dystopia, horror, science fiction, essays, poetry, every literary genre has its own exploration tools. I am interested in the everyday because I want to talk about our lives, which sometimes seem like a horror movie or a lysergic fantasy", Bastarós explains about the reason for delving into the violence and tensions that underlie our daily lives. Inspired by masters of storytelling such as Lorrie Moore, Lydia Davis, Lucia Berlin or Amy Hempel, for this cultural manager and art historian, we all pay a price by supporting the pillars that invoke social order: "We have been taught to pursue prefabricated desires as the monogamous couple, salaried work or motherhood. Adapting to the norm does not come for free; deviate from it, either. We are our own policemen and we condemn ourselves to frustration, "she assures.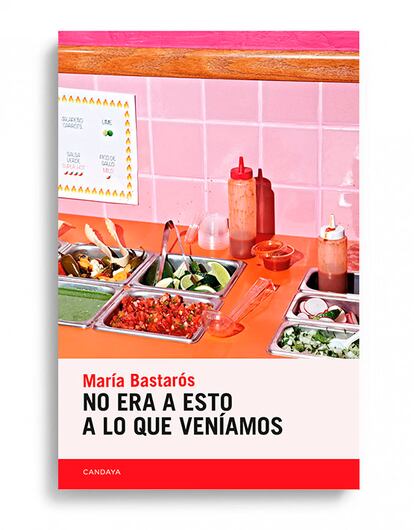 The author, who debuted with History of Spain told to girls (Fulgencio Pimentel, 2018), analyzes in his fiction the state of alert in which the feminine is sustained. "I write from what I know, and I know the fear and anger that the experience of being a woman often brings. Since adolescence, one of the main activities is hypervigilance to potential threats within the family, the couple, in the public space or at work. Women are recipients of numerous forms of violence; physical, symbolic, intellectual. We also internalize a censorious masculine gaze—the one John Berger talks about in ways of seeing—, which leads us to monitor ourselves, to exercise violence against ourselves", she sentences, appealing to a suffocation of gender from which there seems to be no possible escape.
All the culture that goes with you awaits you here.
subscribe
Bastarós is not alone narrating the macabre of female daily life. To the rhythm of the fourth wave of feminism, a generation of authors combines routine and bewilderment in stories about detached heroines, very smart girls who discover the cracks and deny social imperatives.
"Nothing made me happy. I went out to the pool, I brushed the surface of the water with my hand while I prayed that one of us, my boyfriend or I, would die", invokes the protagonist of the weirdosone of the stories that make up Nostalgia from another world, the anthology by Ottessa Moshfegh (Boston, 41 years old) that was originally published in English in 2017 and is now translated by Inmaculada C. Pérez de Parra in Alfaguara. A compilation that will not disappoint the devotees of the cult of the detached and nihilistic protagonist who stereotyped the same author with My year of rest and relaxation (Alfaguara, 2019), a milestone for the genre of female disaffection –it is nicknamed with her last name for a reason, "moshfehgiana"– and in which the novelists Alexandra Kleeman, Kristen Roupenian or Lucía Lijtmaer also militate.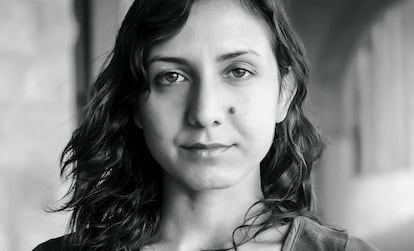 In the story, and in Spanish, it is where the possibilities of this generational archetype are being manipulated best. This is how Camila Fabbri (Buenos Aires, 33 years old) does it, who has just edited the compendium of short stories We're safe in Today's Topics. The writer, playwright and actress, the only Argentine selected by great In his list of the best narrators in Spanish under 35 years of age in 2021, he signs an anthology in which the girls are not satisfied either. Young people who take antidepressants to anesthetize memories, girls disgusted by their boyfriends, who see themselves as "ghosts" with a "total lack of conviction and support"; women who feel panic the day they hear on television that no one has died or who experience one of the worst nightmares on the journey of the lonely and dreaded return home at dawn: that a taxi driver decides not to take you to your destination and continues driving, without give more explanation, towards the outskirts of the city.
"In everyday life there is everything, precisely, everything that cannot be seen with the naked eye. Pour ourselves a coffee, sit at the computer, cry to a YouTube video of a rescued dog or a child hearing for the first time when they put on hearing aids. There is so much metaphor there, in those things that apparently go unnoticed and stripped of spectacularity. It is in those places that I usually start to think and imagine small, medium or immense events", explains this author who wrote this anthology between 2016 and 2021, after publishing her first book of short stories, The accidents.
For Fabbri, the danger lurks more for women. "The motive is in sight. A woman who can't mother she is a heretic; instead, an absent father is someone who just couldn't and is forgiven and even sorry for him. What do we do with these vestiges, these little things that are still so entrenched? Why is a successful woman so questioned and a man who managed to reach the front pages is a hero? They are all little shards that are there and go on and on, "she points out.
The female 'Unheimlich'
About those splinters also writes Eider Rodriguez (Errenteria, 44 years old), a writer who with her brilliant book of stories a heart too big (Literatura Random House, 2019), a compendium that she herself translated from the original Basque, set out to question the horrifying normality of women who repelled the desire to smell like a "child's snack", fled from the beatings of the police or kept hypnotized their fibroid removed in a boat. "More than the everyday, what has become terrifying is the system on which most of our lives are based. We wake up tired, we go to bed tired. We produce to be able to consume and for little else, and besides, we are lucky to be part of this absurd and insane madness. Our civilization has become a giant hamster inside an even more gigantic wheel that is everyday life, which goes so fast that it has become difficult to stop to ask ourselves if we want to continue in it", he points out, and highlights that, in his case , "writing can be a way to get off the wheel, at least for a while".
If María Bastarós assures that her book "gives off unheimlich", a German term to describe the terrifying ("While heimlich means familiar unheimlich would be to look at it from a disturbing perspective, like when a common word has been repeated a hundred times and shows its seams, becoming strange, suddenly disconcerting", he says), Rodríguez expresses that idea in almost the same words: "What happens with the day to day is that by dint of repeating it it becomes absurd, it loses its meaning, and like a word said a hundred times, it exposes the plot, and that's scary."
The Basque writer sees logic in this explosion of stories about the disturbing female normality: "It is terrifying to see that beneath the fatigue, the sadness, the alienation, the fear, the anxiety, the poverty, the noise… beneath the Ikea carpet are the cables of this system in appearance so difficult to beat. But we have to lift the rug and cause small short circuits and reset ourselves, "she explains. And sentence with a call to action: "It is good to talk about the terror of being a woman, but now that we already have the map of what is happening to us very clearly, I think it is also time to talk about the real power we have to put the world upside down."
Exclusive content for subscribers
read without limits