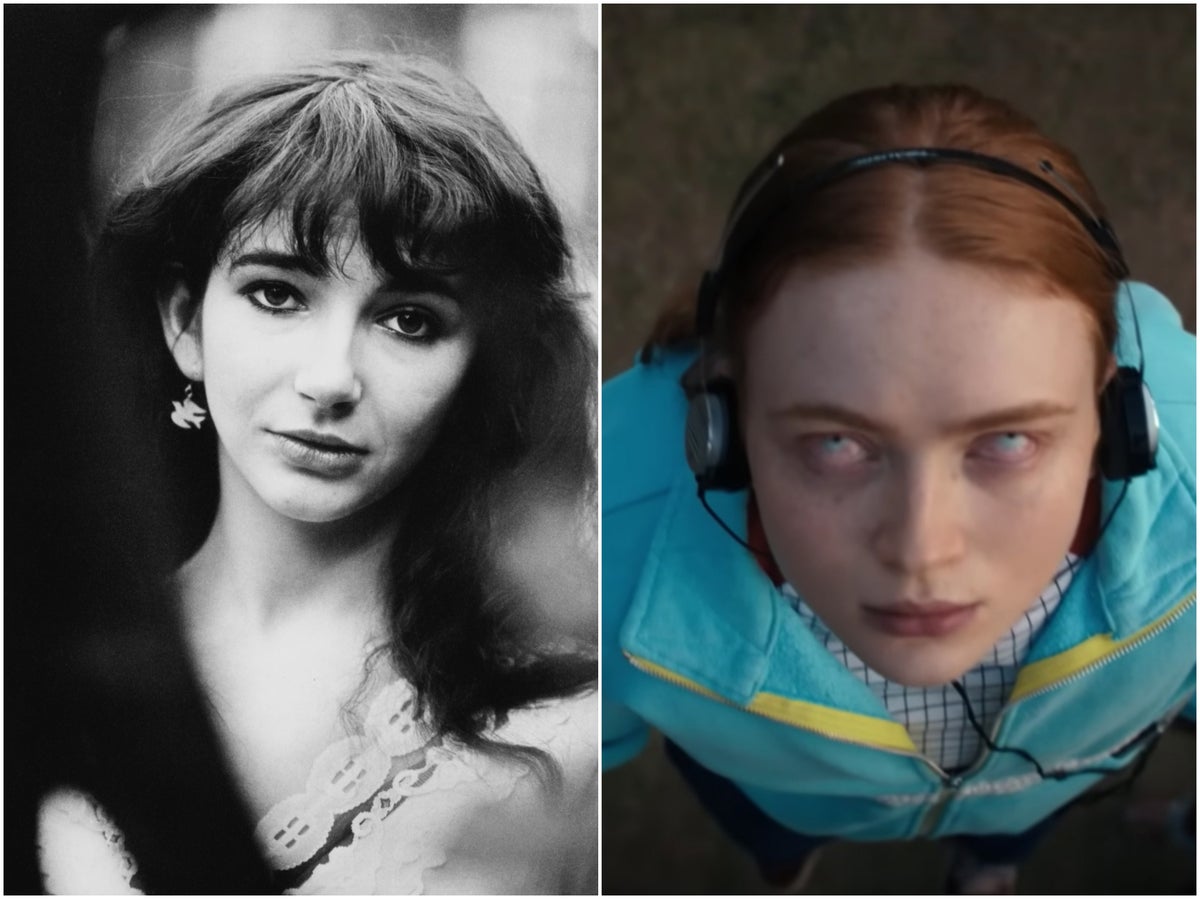 Kate Bush made a rare public statement to share her love for stranger things after the series presented their song Running Up That Hill to new fans.
Bush's song plays in the first episode of the fourth season of the Netflix series, when Max (Sadie Sink) listens to it on his walkman. She reappears in the fourth episode.
The song sparked public interest in Bush's song and his extensive catalogue, and was the first time many of the show's young fans heard it.
On Friday (June 3), it was revealed that Running Up That Hill it had re-entered the Top 10 of the UK Singles Chart, to peak at number 8. When first released in 1985, the song reached number 3.
In a post shared on her website, Bush – who is famous for her privacy – thanked fans for their support.
"You may have heard that the first part of the fantastic and exciting new season of stranger things just recently premiered on Netflix," Bush wrote.
"In it appears the song Running Up That Hill, which is getting new life thanks to the young fans who love the series, I love it too! Thanks to that, Running Up That Hill it's on the charts all over the world and it entered the UK chart at number 8. It's very exciting."
He continued, "Thank you so much to everyone who has supported the song. I look forward to the rest of the series in July. Best wishes, Kate."
The first seven episodes of the fourth season of stranger things premiered on Netflix last month.
The last two episodes, the last of which is over two hours long, will premiere on July 1.
Earlier this week, the show's writers were forced to admit that a "heartbreaking" Easter egg about Will Byers (Noah Schnapp) was unintentional.
stranger things is already on Netflix, and the remaining episodes of the fourth season will arrive on Friday, July 1.