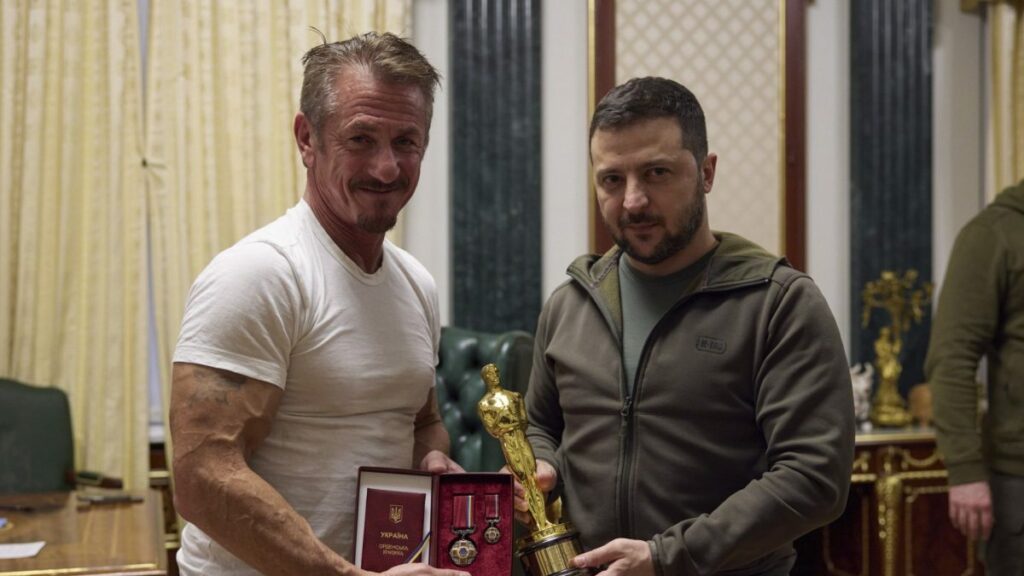 The media visit of actor Sean Penn to kyiv last November has served for more than just taking a couple of photos with the President of Ukraine. the american director will present a documentary filmed in the Ukrainian capital with the participation of Volodímir Zelenski, at the Berlin International Film Festival, as reported by the organization on Monday.
The Berlinale festival will be held this year between February 16 and 26, coinciding with the first anniversary of the Russian invasion, on February 24. Sean Penn will arrive in Berlin with 'Superpower' under his arm, a documentary that stands out as one of the great promises of the festival, whose 73rd edition will focus its attention on the war in Ukraine.
It is "the chronicle of a film project that reality forced to transform into something less controllable, but more significant," sources from the organization have confirmed. Likewise, Carlo Chatrian, the co-director of the festival, has indicated that the recording was made under "very difficult circumstances".
Penn was in kyiv to film a documentary in late February 2022 just as the Russian invasion began. The two-time Oscar winner was photographed attending a government press conference in kyiv, and can be seen meeting Zelensky at a video posted on the Ukrainian president's Instagram account.