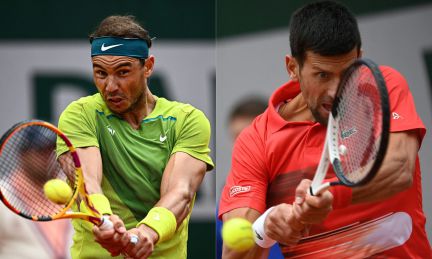 Nadal against Djokovic and his inverted dynamics on the big night in Paris
After the dust generated by the decision of the organization ―night shift, not earlier than 8:45 p.m.; eurosport― and the litany of technical analyses, opinions and speculations ―high bounce and low bounce, live or dead ball, hot or cold, wet or dry sand…—, it's time for tennis. of the great crossing Tonight, Rafael Nadal and Novak Djokovic will meet again in a long-awaited and repeated duel. With today's, there will be 59 episodes starring the two, the 28th on clay, the 10th on clay in Paris, where two clearly inverted dynamics are intertwined: what for one was all black is today blue, and vice versa . January here, two completely different movies.
Written by Alejandro Ciriza.