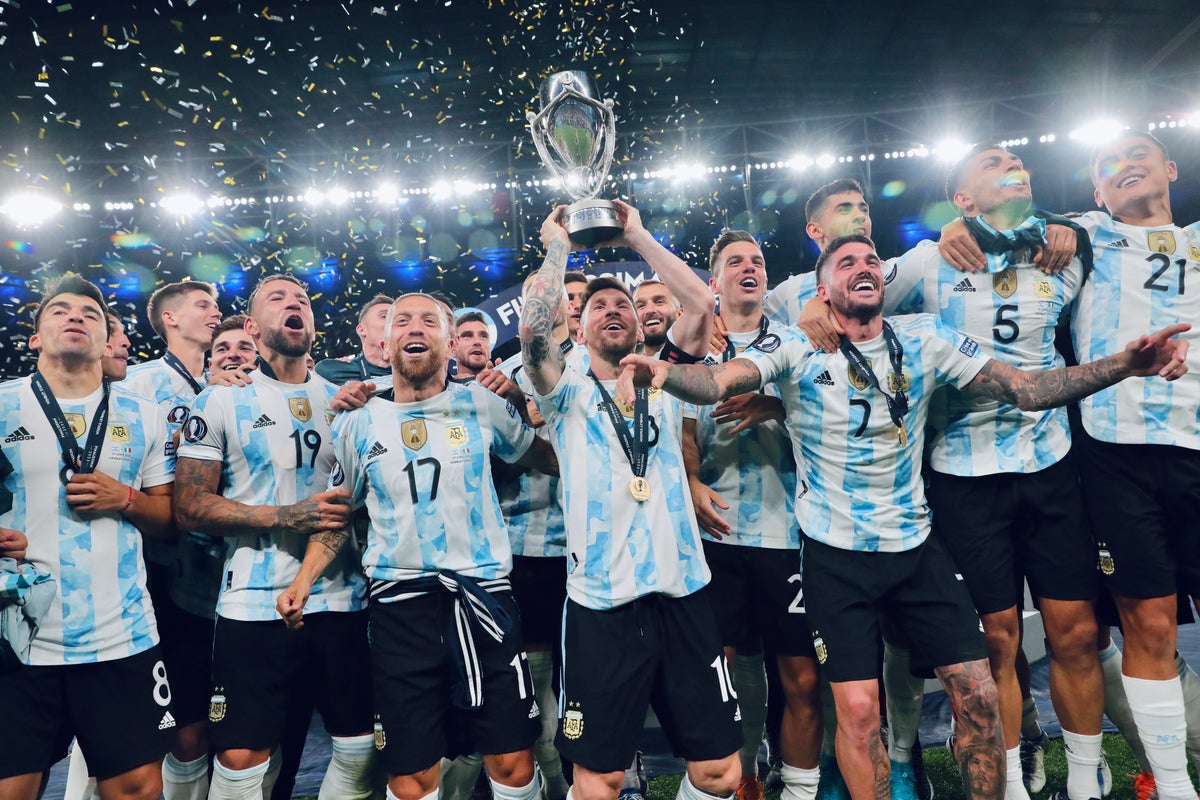 You don't have to be born in Argentina to be a fan of this team. These players have shown that they are ready to win the most awaited cup of all and by all.
For this reason, Prime Video announced the release date of Argentina national team, the series, that follows the path of the National Team to lift the World Cup. It also shows how coach Lionel Scaloni revives the mystique of the national team and the hopes of the fans. Argentina national team, the series will premiere on July 10 exclusively on Prime Video in more than 240 countries and territories.
The series tells the story of the Argentine soccer team, "La Albiceleste," from the perspective and DNA of the Argentine players, who are admired and respected worldwide. Soccer fans will get a behind-the-scenes look at the rebuilding of the victorious Argentine team with the arrival of new coach Lionel Scaloni, complementing experienced players with a new generation of talent, culminating in the 2021 Copa América triumph after 28 years. of unsuccessful attempts, and on the path to qualifying for the 2022 World Cup.
With exclusive footage and testimonials from the real stars and famous soccer players, the series will thrill fans. The epic journey begins with Copa América 2021 and will end at Qatar 2022, where the national squad has pledged to bring home its third World Cup in 36 years.
"It is an honor for Prime Video to celebrate together with the Argentine National Soccer Team, their path and victory in the Copa América and to follow their journey towards Qatar 2022 in a unique and intimate way. It is exciting to be part of this special moment of this great team led by Messi, who is in his best moment in years", said Pablo Iacoviello, director of Prime Video for the Southern Cone, Andean Region, Central America and the Caribbean.
"It is an honor to be able to be part of the history of the national team and leave it embodied in a series. We are extremely happy together with Scaloni, and all the guys from AFA. This is the first World Cup without Diego and we are all very involved and sensitive", said Claudio Tapia, president of the Argentine Football Association.
"This announcement about the realization of the series of the Argentine Soccer Team is a great pride for us, because we will make it possible for people to see the Argentine national team on its way to Qatar, as never seen before. We will also show the feeling of a willing people with this generation of players and especially with our captain Lio Messi", said Víctor Santa María, general coordinator of Grupo Octubre.
We will have to wait for the results of the Qatar 2022 World Cup to see if Lionel Messi finally wins the cup he most expects of all and the only one that has been eluding him.