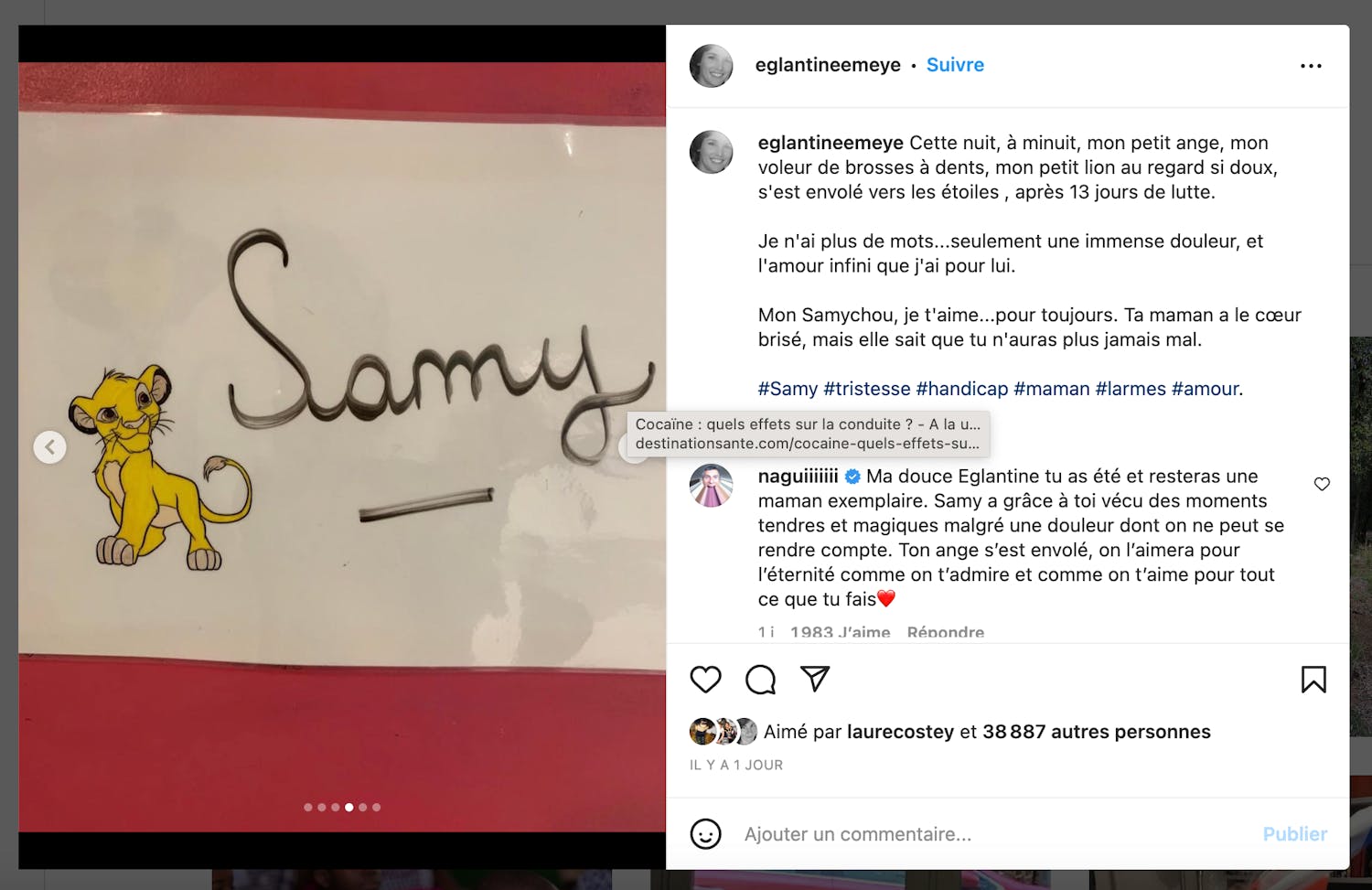 "Last night, at midnight, my little angel, my toothbrush thief, my little lion with such a gentle gaze, flew to the stars, after 13 days of struggle". Monday February 20, Églantine Éméyé announced the death of her 17-year-old son, Samy. Polyhandicapped, the young man also suffered from severe autism.
"My Samychou, I love you… forever. Your mom is heartbroken, but she knows you will never hurt again," added the host on her Instagram account. Many people quickly reacted to this announcement and paid tribute to the young man. image of Nagui: "My sweet Eglantine, you have been and will remain an exemplary mother. Thanks to you, Samy lived tender and magical moments despite a pain that we can not realize. Your angel has flown away, we will love him for eternity as we admire you and as we love you for everything you do".
"He had the best mother in the world"
Tribute also on Twitter from Julien Courbet: "Églantine I said it and I repeat it the word courage is far too weak to describe the fight you fought alongside your son. After sleepless nights calming him down when he was in crisis, you came to do your shows with a smile. He had the best mother in the world".
Host Laurence Boccolini also paid tribute to the young man and his mother: "A lot of strength and courage to you Églantine. This love never goes away. Stardust on this so painful wound". For several years, Églantine Éméyé has been at the head of the association "Un pas vers la vie" which accompanies autistic children and their families.


#Polyhandicapped #son #Églantine #Emeyé #died