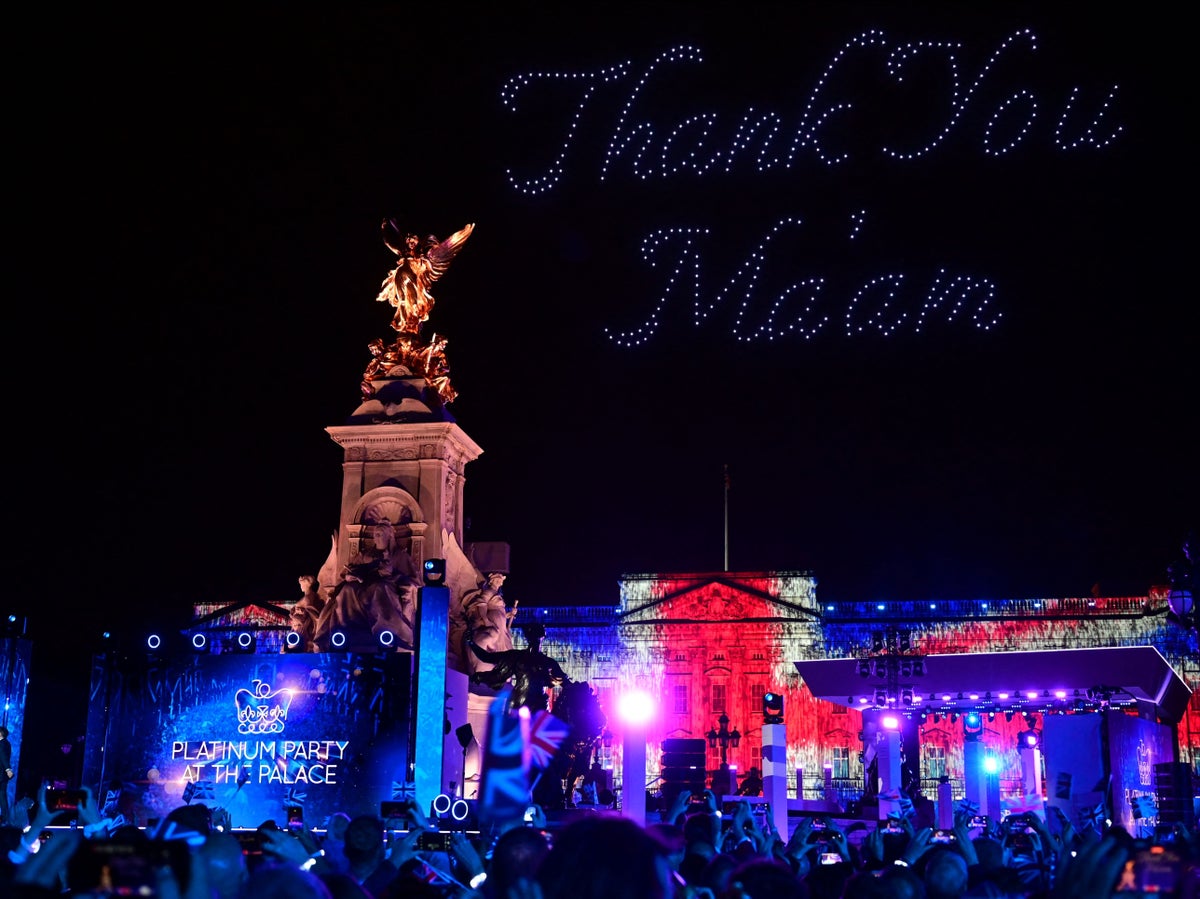 The Platinum Party at the Palace concert became the most watched television event of 2022.
Amid a weekend of celebrations for the queen's Platinum Jubilee, the live concert was held at Buckingham Palace on Saturday night.
The show featured performances by artists such as Diana Ross and Sam Ryder from Eurovision, while Rod Stewart led the crowd in a performance of "Sweet Caroline".
Although the queen was not present due to "discomfort" in the celebrations on Thursday, she did appear in a pre-recorded skit with Paddington Bearvoiced by actor Ben Whishaw.
The concert was seen by 13.3 million people, which is equivalent to 74 percent of the audience and makes it the most watched show of the year so far.
Platinum Party at the Palace featured a number of surprising moments.
In a moment, Stephen Fry praised the queen for "tolerating prime ministers" during his reign, while Lee Mack joked about the Partygate scandal in front of Boris Johnson, who was present.
In a four star reviewMark Beaumont of The Independent called the concert "one of the strangest blitzes of random entertainment ever staged."