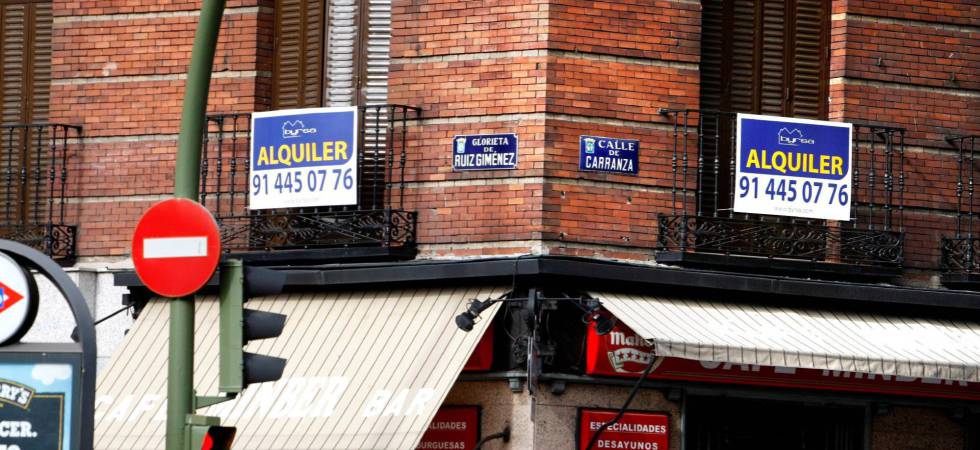 The lack of supply of rental housing in Spain will cause a rebound in rental prices of more than 6% throughout the year 2022. This is what the appraiser UVE Valoraciones forecasts according to a prediction model that forecasts the value of properties based on the number of offers on the market, which decreases due to the inability to respond to demand, and the consumer price index (CPI), which continues unabated.
To understand the evolution of rental prices, explains the appraiser, it is necessary to analyze the behavior of offers. At the beginning of the current economic cycle, just in the fourth quarter of 2014, the supply was made up of nearly 155,000 homes. At that time, according to the data, the rental price was around 7.5 euros per square meter. Years later, between 2017 and 2019, the offer stabilized between 75,000 and 95,000 houses, causing a rise in prices that left the square meter above 11 euros.
From here, at the beginning of the confinement, some 84,000 offers were registered, which reached a maximum of 141,400 months later due to the transfer of tourist homes to traditional rentals and the return of a good part of the tenants of the large markets to their localities. source. This process was accompanied by the corresponding depreciation, which, however, picked up again after the gradual recovery of normality. Until April 2022, according to data from the appraiser, the supply in April has continued to fall and is today at 65,000 homes, with a price of about 11 euros per square meter that threatens to continue to rise.
Taking into account the current market situation and recent developments, stresses the appraiser, prices are expected to rise by 6% on average for the year.
The radiography drawn by the entity takes shape when analyzing the 250 most populous municipalities in Spain. The greatest decrease in supply occurs in Barcelona, ​​with a drop of 43.56%, followed by Madrid, with a drop of 30.85%. The two cities, on the other hand, note a recovery in the average rental price from the minimum of the pandemic, of 13.79% in the case of Barcelona and 4.83% in the capital.
In parallel, according to the data presented yesterday by Fotocasa and Infojobs, the price of housing for sale increased by 16% in the last five years, while wages only grew by 6% during the same period. During the past year, the price per square meter became more expensive by 1.7% in 2021 and wages fell by 2.5%.