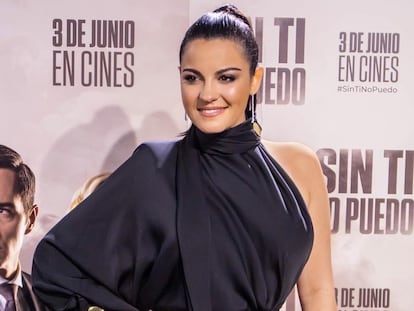 Mexican actress Maite Perroni returns to make history and once again puts the name of Mexico on high by starring in the film Without you I can't, a feature film directed by multi-award-winning director Chus Gutiérrez (Ciudad Delirio, Insomnio, among others) and photographed by the recognized Javier Salmones.
With this film, screened at the 2022 Malaga Festival, at the Spanish Academy of Cinematographic Arts and Sciences in front of members of the Academy and the general public, and lastly at Casa América, Maite Perroni becomes the sixth actress which joins the exclusive list of Mexican protagonists of a Spanish film, including María Félix (La Bella Otero and Sonatas), Silvia Pinal (Viridiana and Las Mariposas Dissecadas) Salma Hayek (La Chispa de la Vida).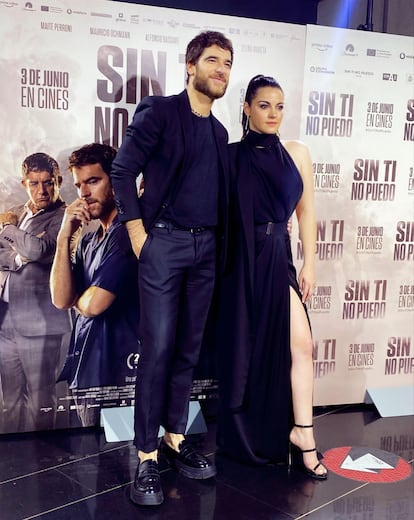 This is the result of a co-production between Spain and Mexico, thanks to the collaboration of the Spanish production companies Esto Tambien Pasará and Bowfinger Int. Pictures with SBD Films and Grupo Expansión, Mexican production companies.
Based on the original idea of ​​the Spanish director and screenwriter Frank Ariza, Without you I can't has the stellar performances of Maite Perroni and Mauricio Ochmann in the leading roles (Blanca and David), being the only Mexicans among a Spanish cast made up of the renowned actors: Alfonso Bassave, Pedro Casablanc, Elena Irureta, Rubén Ochandiano, Lucía de la Fuente among others.
Some expert voices have already expressed their opinions about the film: Cinemagavia magazine mentioned: "Maite Perroni appears as a surprising actress, agile and giving her greatest truth of the character represented, well designed and clearly the best written to give some of weight to the film". For its part, the site accioncine.es assured that the overwhelming presence of Maite Perroni is "an uncontrollable force of nature that fills the film from start to finish."
In Without you I can't, David (Mauricio Ochmann) plays a successful businessman who has a comfortable life with his boyfriend Álex (Alfonso Bassave), an attractive gym instructor. Álex has always wanted to be a father and frequently wonders which way to go to achieve it. The arrival of Blanca (Maite Perroni), David's sister with whom he broke off all relationship after a dark event in the past, into the lives of this couple will abruptly change the course of things.
In this production Maite allowed her face to age for Sylvie Imbert, who was in charge of her makeup, developing a special job with which she achieved that, just by seeing her face, Maite reflects the years of suffering that her character has gone through. .
Sylvie Imbert, winner of the Goya Award (Snow White), exclusively shares her work process for this production: "This character (Blanca's) came from many years in prison and that marks people's lives; That's why you had to see in Maite's face that regret of what she had lived through.
To apply wrinkles on Maite's face I used a special makeup that is required when we need to age the skin, every morning before starting to make up her I applied certain products to achieve it. Also, working with her was amazing, she is a very approachable person and allowed me to play with products to get to what the character needed to show on the skin."
Without you I can not was released on June 3 in cinemas in Spain.


#Maite #Perroni #sixth #Mexican #star #Spanish #film #Society