"What do we do in Lot? We are dedicated to completing the cocoa cycle." For a neophyte, Cristian Larrosa's mission may sound somewhat cryptic, but it actually has a simple explanation. In this chef's house, cocoa is treated with devotion. It would be difficult to find a firmer commitment in the Catalan capital to take full advantage of all the possibilities of a plant that Larrosa always cites with its scientific name, Theobroma, which in Greek means "food of the gods".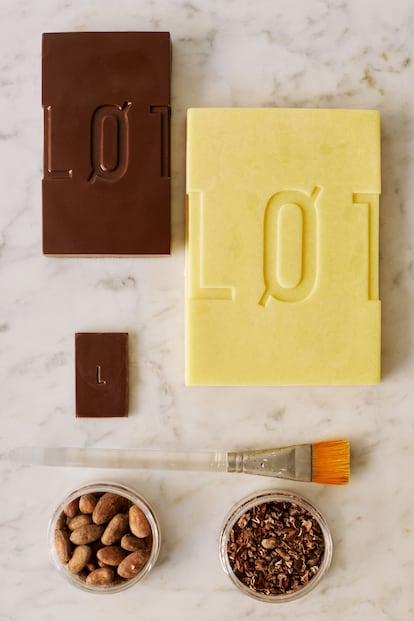 Larrosa left Spain in 2009 after a career that included seasons with great chefs: he had been second to Ramon Freixa and Jean Luc Figueras, and had also worked with Ferran Adrià and Carme Ruscalleda. After years in the kitchen of haute cuisine, the chef — always wearing a hat and who used to ride a skateboard everywhere — turned his career around when he specialized in creating concepts and logistical plans for launching new restaurants . For one of those projects, he was tempted with a trip to Lima in order to do what he knew best there: pilot the opening of a store. Larrosa accepted: "Because I really liked the idea and because a change of scenery was also good for me".
However, Peru did not go as planned. In addition to meeting his wife, Úrsula Pérez Pomar, an obsession with cocoa was born there that has not abandoned him. He left with the idea of ​​living in Peru for a year and ended up staying for seven. And his career took another turn: from a consultant in the world of hospitality to an expert in cocoa.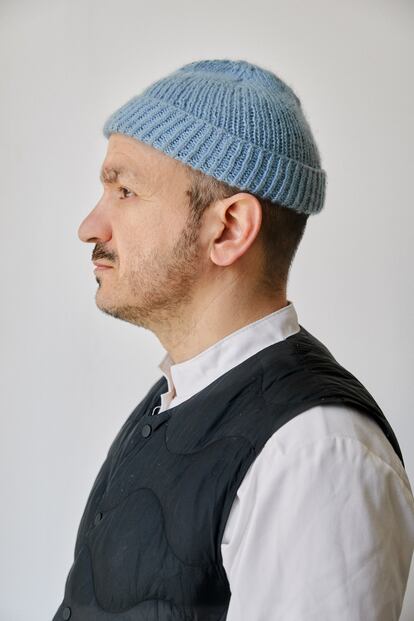 "Working in haute cuisine restaurants, I noticed something that seemed quite disconcerting to me: the great chefs spent their lives looking for the best meats, the best fish, the best truffles, the best oysters, but cocoa and coffee were always commercial and of bad quality. It was something that I already knew, but that I noticed very intensely when I visited Peru for the first time. So I thought: we have all this wonderful product and we are not using it.
The area that encompasses Peru and Ecuador generates more than 90% of the world's cocoa production, with more than 20 varieties, so Larrosa was in the right place. His vision was confirmed with a visit to a fair in Lima in 2015: "Looking at the machines they used to produce chocolate, which were getting smaller and therefore cheaper, I began to think that I could start my own project. The previous ones were gigantic, but these were viable. That was key to Lot's idea."
The Peruvian experience of Larrosa and Pérez has ended up becoming one of those things that begin with modesty and good lyrics and that end in an earthquake. With a large premises with a minimalist air, a workshop on view, an atmosphere designed to invite the curious to have a good time there and a constant audience, addicted to chocolate and coffee, Lot Roasters has already slipped into the list of the most desired of Barcelona in gastronomy.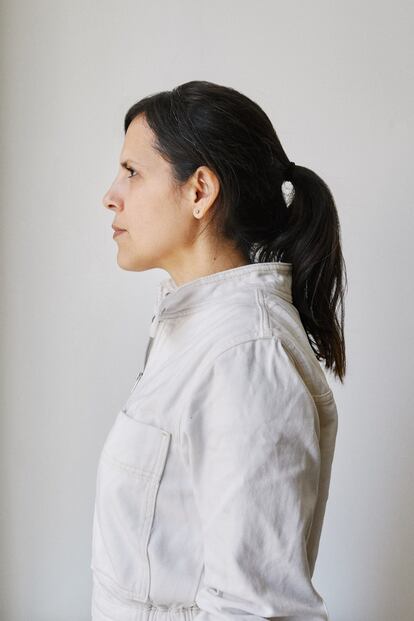 It is easy to verify that the bet has worked, not only because the very entrance of the premises already invites a visit —the smell of chocolate is an irresistible magnet—, but also because the house has a very large regular clientele, among which there are many of tourists who drink from a very strong word of mouth. But in Lot it is also common to find chefs, sommeliers and well-known faces from the world of Catalan hospitality, very attentive to the doctorate in cocoa that the establishment has shown since its foundation last December, after years of preparations and experiments on the ground.
Úrsula Pérez was also in charge of the image of the brand, which flees from the flashy to play in sobriety: "With black and white there is no mistake, you are always right", she says smiling. For the graphic part they also had the push of Cristian Larrosa's sister, Ana, a graphic designer.
Larrosa plays with all the parts of cocoa in the same way that an alchemist tries to solve the enigma of gold: cold extract, liquefy, grind, play with flavors and textures and maturations, and show that limits are there to avoid them, break them or ignore them. . His chocolate is already circulating in some of the best palates in Barcelona, ​​it shines on the networks of many foodies and defies the idea that, in terms of chocolatiers, everything has already been said.
The change from gastronomic advisor to co-owner and co-creator It has generated in him the need not to stagnate, to continue generating products. For now, he's serving his chocolate premiere to luxury hotels, high-end pastry shops and gourmet shops, although his goals for now remain the same as those that pushed him to open his business a few blocks from Passeig de Gràcia. "We plan to grow in a space where all kinds of high-quality elements can be created and produced, always with the same philosophy that we have at Lot. Right now we are developing not only delicious and quality drinks, but also healthy ones that give you something, an unexpected plus", he explains.
But Pérez Pomar and Larrosa are not going to stop there, nor do they consider cocoa the last frontier. Those responsible for Lot want to return (in their own way) to the terroir: "If we open something related to dairy products, you will find ferments, butters, creams and cheeses that will have been created in the same space in which you are at that moment. If instead we relate it to wheat, you will find flours, breads, ferments and sourdoughs to make your own bread at home. Always with the same philosopher's stone that we have placed with cocoa: the product, quality, innovation and sustainability. They are and will always be the protagonists", concludes Pérez Pomar.