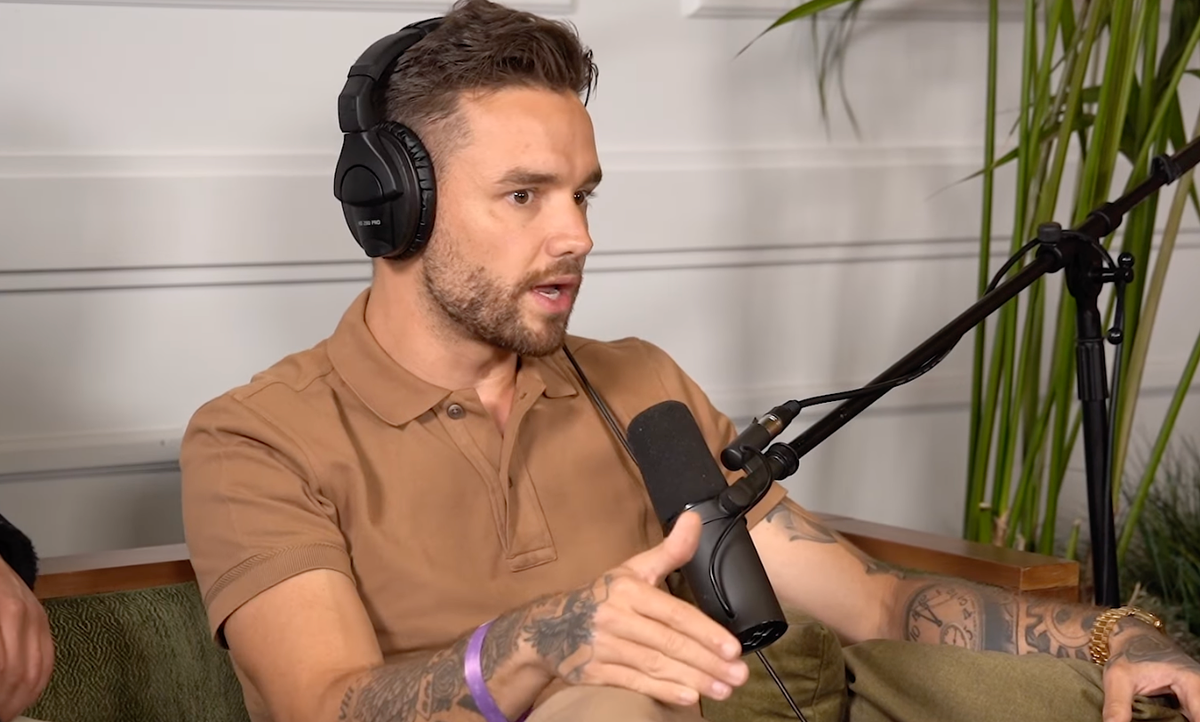 Liam Payne has come under fire for an interview in which he discussed his former One Direction bandmates.
Five years after participating in The X Factorthe pop band (Zayn Malik, Harry Styles, Louis Tomlinson, Niall Horan and Payne) announced an extended hiatus in August 2015.
Since then, the singers have focused on their respective solo careers, rarely giving details about their time in One Direction.
Payne gave a lengthy interview to controversial YouTuber Logan Paul on Wednesday, June 1, where he discussed why he "doesn't like" his former bandmate Malik, and a time when he claimed one of his bandmates "threw" him. " "against a wall".
Trying to nuance his comments, Payne said, "If I had to go through what he went through, growing up and everything else. My parents are very supportive, to the point where it's annoying sometimes. Zayn had a different upbringing in that regard."
"You can always look at the man where he is and say, 'Oh yeah, whatever, that guy is an asshole.'
"But at the end of the day, once you understand what they've been through to get to that point … and also if that person wanted to be there or not."
In what appeared to be a reference to Malik's alleged altercation with ex-girlfriend Gigi Hadid's mother, Yolanda, Payne said, "Listen, I don't agree with any of his actions."
"I can't praise some of the things he's done. I can't be on her side for that. What I can say is that I understand and his only hope is that at some point in his life, the person on the other end of the phone wants the help that you are willing to give him."
Payne also recalled a time when "there was an argument backstage and one member (whom he didn't mention), in particular, threw me against a wall."
"So I told him, 'If you don't remove those hands, chances are you'll never use them again,'" he said.
Payne's name began trending on Twitter shortly after the interview was published, as fans criticized him for talking "trash" about his former bandmates.
"Hey, no hate! But I'm trying to figure out how Liam Payne was able to say such mean things about certain members of 1D when he was literally given a run through One Direction, he didn't make it solo thanks to the x factor for a reason," one person wrote on Twitter.
A lengthy comment on YouTube read: "I've been a One Direction fan since 2012 so you can imagine my excitement when I saw this podcast…I have to say it's so weird to see Liam…saying so many crazy things, it's a bit disappointing."
"What he said about Zayn, which he has no right to talk about because they're not even in a relationship anymore, so he couldn't know anything about what really happened; and saying that he has more streams than the other four in their solo careers when the most listened to in the band are Harry (obviously) and Zayn; Liam isn't even second."
She added: "I know the only thing people care about is the dark side and we're all aware that there were so many bad sides to One Direction but honestly today 10 years later it seems a bit unnecessary to keep throwing sh*t at it. Give it the best chance of your life."
"Liam Payne going on the Logan Paul podcast and saying Zayn Malik is a jerk is not something I thought would happen today but here we are," one person wrote on Twitter.
The Independent has contacted Malik's representative for comment.