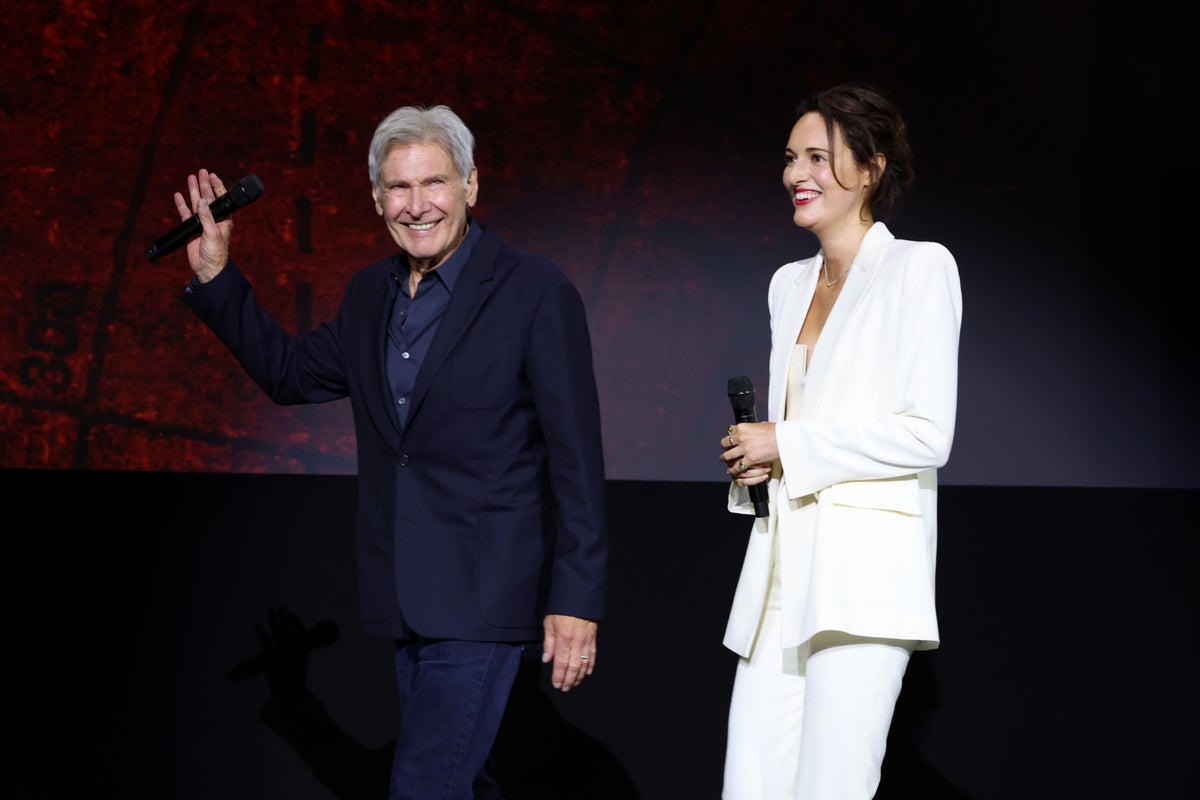 Harrison Ford took the stage at D23, Disney's fan expo, and attendees went wild at the news of the upcoming movie and exploded into applause. It makes sense why, considering the Indiana Jones franchise is one of the most popular franchises in movie history.
That's right, Indiana Jones, the world's most famous archaeologist, returns for his next adventure.
The legendary actor appeared alongside his "Indiana Jones 5" co-star Phoebe Waller-Bridge. "I'm very proud to say this is fantastic," Ford said, pointing to Walter-Bridge. "And this is one of the reasons."
"I had the time of my life making this movie… keeping up with this guy is exhausting," Waller-Bridges told the applauding crowd.
The latest film will be the fifth in the series, and likely Ford's last in the role.
Often fighting back tears, Ford was emotional in his speech, hinting that this would be the last time he would appear on the time-honored series. "This is it," he said, waving his arm dramatically.
"I won't fall for you again! After all, dodging poison darts and rolling rocks is hard at 80," the "Star Wars" icon added with a laugh.
Kathleen Kennedy, president of Lucasfilm, gave a first look at the new, as-yet-untitled movie during the studio's presentation at Disney's D23 Expo.
In this sequel, Ford reprises the role of Dr. Jones more than 40 years after he first donned the hat in 1981's "Raiders of the Lost Ark."
"Thank you for making these movies such an incredible experience for all of us, giving us the opportunity to make these movies for you," said an emotional Ford in a surprise appearance at Disney's D23 expo in Anaheim, California.
Disney plans to present the film in theaters on June 30, 2023.