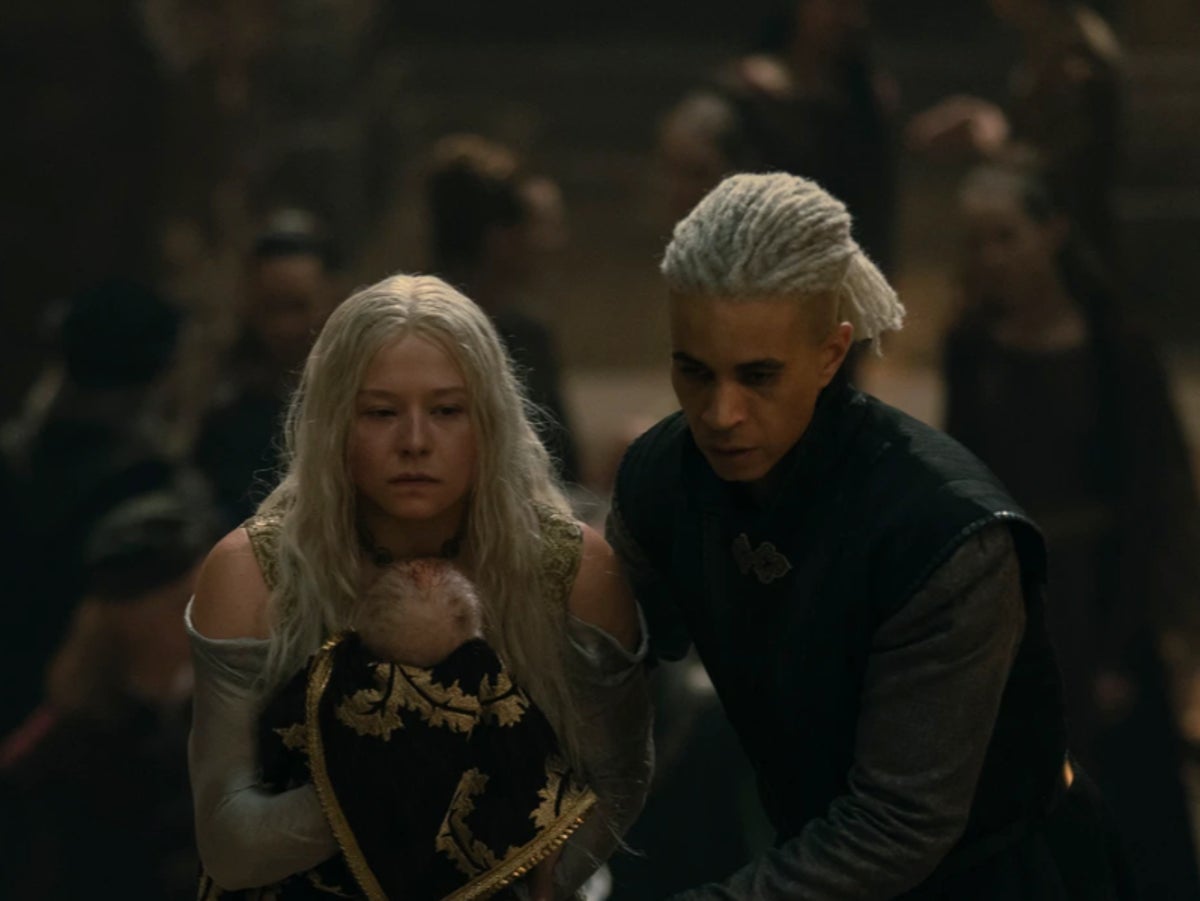 the readers of the book Fire&Blood were surprised by the end of the last episode of House of the Dragon.
The spin off HBO is based on the book by George RR Martin, which follows the history of the Targaryens.
While the series unfolds through the events depicted in the novel over the last seven weeks, readers were surprised to see the show change one of its most brutal twists.
*Spoiler warning*
The moment in question surrounds Laenor, who is murdered so his wife Rhaenyra can marry her uncle Daemon, something she believes will strengthen her claim to the throne.
In the episode, Rhaenyra (Emma D'Arcy) conspires with Daemon (Matt Smith) to convince Laenor's secret lover, Ser Qarl Correy (Arty Froushan), to kill her husband Laenor (John MacMillan) in a duel.
At one point, Daemon hints to Qarl that he should cross the Narrow Sea to live a life of luxury, away from the political intrigue of the Targaryens.
Sure enough, Qarl challenges Laenor to a duel, but the scene cuts to Laenor's charred corpse.
However, it is revealed in the episode's closing moments that the corpse is actually a decoy, and that Rhaenyra and Daemon helped Laenor fake her death in order to get away safely with Qarl.
This is a big change from the books, where Daemon pays Qarl to kill Laenor. The change alters the dynamic surrounding Rhaenyra quite a bit, and in turn now makes her and Daemon the most sympathetic characters in Westeros.
In many ways, it feels like the writers by House of the Dragon They will use this change to convey to fans that Rhaenyra and Daemon are the characters they should unquestioningly support. Despite this, many fans were "discomforted" by an incestuous sex scene between the couple.