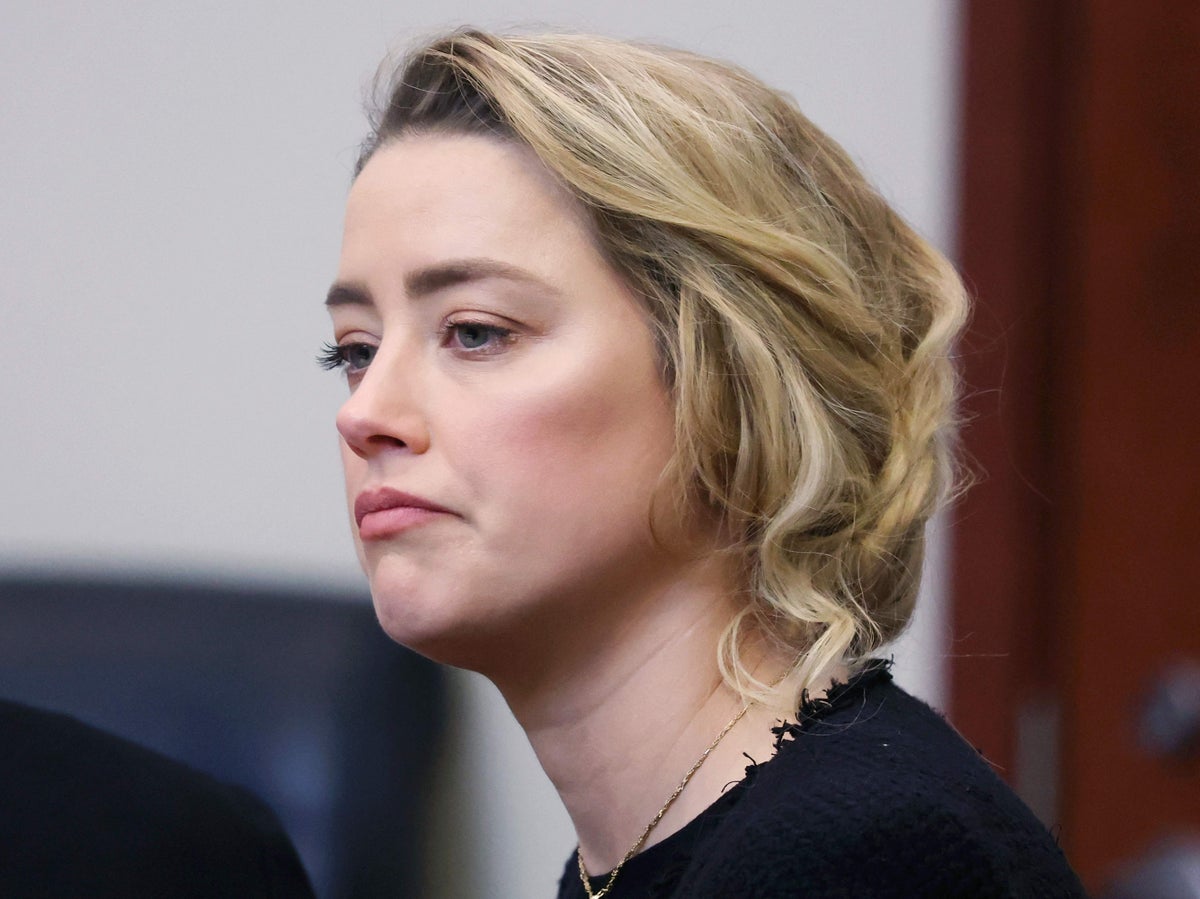 Amber Heard only gave the ACLU half of the promised $3.5 million donation from her $7 million divorce settlement with Johnny Depp, a court has been told.
Terence Dougherty, the ACLU's chief operating officer and general counsel, appeared Thursday in the multimillion-dollar libel lawsuit through a pre-recorded statement in December of last year.
Dougherty said Heard paid $350,000 directly, $100,000 was paid through Depp, $500,000 through a donor-advised fund, and another $350,000 was also paid this way, for a total donation of $1.3 million. .
He noted that Heard was named an ACLU ambassador following her promise to make such a large donation, but added that, as of the time of the statement, the full amount had not been sent.
"Mrs. Heard spoke with such clarity and experience on gender-based violence issues that [los representantes de la ACLU] they decided she would be an appropriate person to ask to become an ACLU ambassador," she explained.
It was at this point that the idea of ​​writing an opinion piece arose, which led to this trial.
In her opinion piece published in 2018, Heard wrote that "like many women, I was sexually harassed and assaulted when I was a college age. But I kept quiet, I did not expect to file complaints to do justice. And I didn't see myself as a victim."
"Then two years ago I became a public figure representing domestic abuse and felt the full force of our culture's anger against women who speak out."
Although Depp is not mentioned in the text, his legal team argues that it contains a "clear implication that Mr. Depp is a domestic abuser", which they say is "categorically and demonstrably false". The actor is seeking compensation of "not less than $50 million."
Heard has filed a $100 million counterclaim against Depp for damages and immunity from his charges.
Dougherty mentioned that four ACLU attorneys reviewed the article before it was sent to the post. He was not involved in this process, and those lawyers were specialists in women's rights, she added.
According to an email from Tesla and SpaceX CEO Elon Musk, who was connected to the donor-advised fund and with whom Heard had had a relationship, the $3.5 million donation was thought to be paid out over 10 years, a plan that was never confirmed. Documents shown in court revealed that Heard was aware of this plan.
The ACLU spoke to Heard when Depp sent a check to the organization in her name. He was asked if the $100,000 donation was part of his total donation or if it should be listed as being from the actor. The actress replied that it was part of her commitment.
Heard also pledged to donate part of her divorce settlement to a Los Angeles children's hospital.
"We did not receive any amount in 2019 and beyond," Dougherty said.
"Three years since your last contribution, what efforts, if any, has the ACLU made to get Amber Heard to pay?" he was asked.
"We contacted Mrs. Heard in 2019 for the next delivery of her donation and learned that she was having financial difficulties," he replied.
Depp's lawyers tried to cast doubt on the actress' stated intention to donate her $7 million divorce settlement to charity.
In an email sent on August 18, 2016, from Musk to Heard and Anthony Romero, executive director of the ACLU, Musk laid out Heard's 10-year plan to make the donation. Musk said that Heard preferred the money to be spent on women's issues.
"Why did Mr. Musk represent this on behalf of Mrs. Heard?" Dougherty was asked. He said he didn't know, but he assumed it was because Musk was acquainted with Romero.