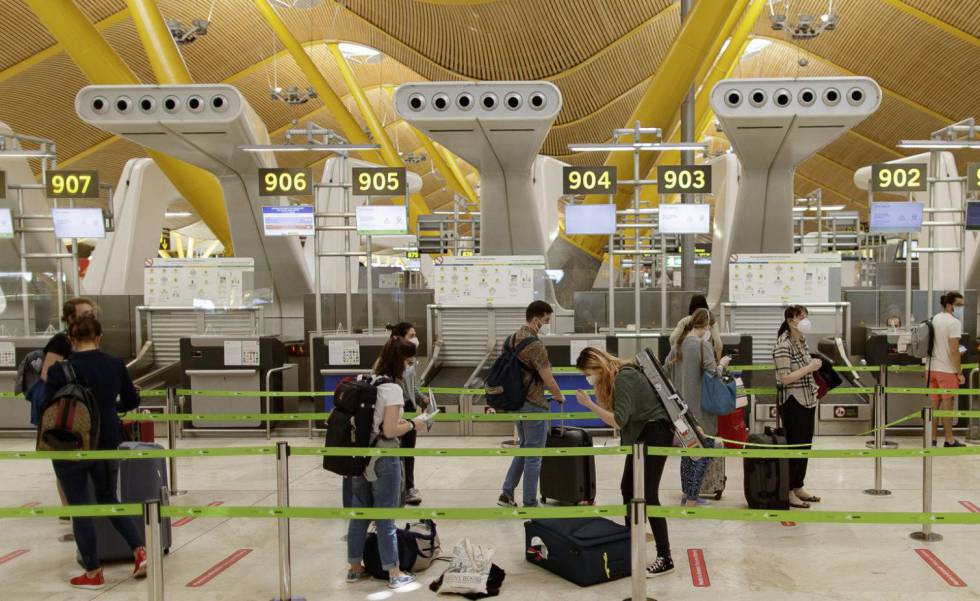 The State Aviation Safety Agency (Aesa) is becoming an adult. In accordance with the order of March 14 of the Ministry of Transport, Mobility and Urban Agenda, the decisions made in response to claims filed by passengers become binding on the airlines.
The new procedure, which will begin to apply one month after Aesa is accredited as an "alternative dispute resolution entity", eliminates the need to go to court to demand compensation.
The order simplifies the claim procedures for passengers who suffer cancellations, denied boarding or long delays, among other possible violations of European regulation 261/2004, which protects the rights of air passengers.

How is it so far and what will change
Until now, passengers who go to Aesa when they believe their rights have been violated (and if the airline's response does not satisfy them) obtain a non-binding report from the agency. When airlines decide to reject reports against them, passengers must sue for a court to decide whether or not compensation is due.
With the introduced change, it is no longer necessary: ​​if Aesa's "motivated decision" is in favor of the passenger, the airline will have to comply with the corresponding compensation.
When will the change take effect?
The key question is when Aesa is going to be accredited as an "alternative dispute resolution entity", since until that happens, the current procedure will be maintained.
In his web page, Aesa communicates that the body that must accredit it is the Ministry of Transport itself. After an email query, their communication department responded: "Aesa is working on adapting information systems that allow the electronic processing of high volumes of claims and the human resources available to satisfy the requirements of the said order".
What is not clear is how this adaptation will be financed. According to its first additional provision, "the measures incorporated in this order do not imply an increase in budget allocations, nor in allocations or remuneration or other personnel expenses."
What flights does the rule refer to?
According to Anxo García Ferreiro, a lawyer specializing in aeronautical law, the rule applies to flights of all European airlines (even if they originate outside the European Union), and for all flights within the European Union, even if the airlines are not of the Union.
For García Ferreiro, it is foreseeable that the number of claims will increase, now that Aesa's decision has binding power for the airlines. In his opinion, this will also mean that Aesa adopts a more rigorous procedure, since it will have to do the work that the courts are now doing.
"The European legislation is one of the strictest with airlines, in other countries you have to allege that the delay caused you damage, in Europe it is enough for three hours to pass to know if it is compensation or not," he says.