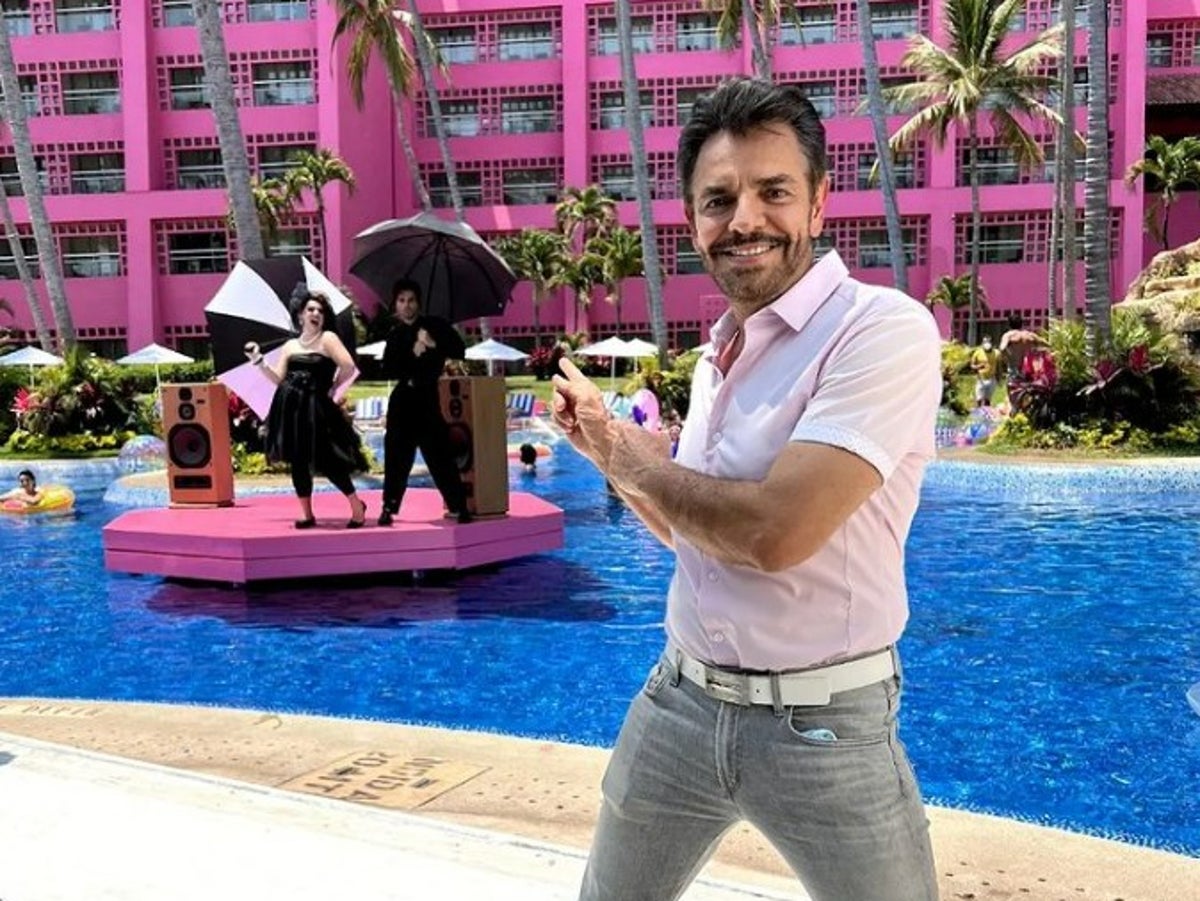 After two weeks of being away from his social networks, due to an accident that forced him to have major surgery, Eugenio Derbez He reappeared with a message for his wife, Alessandra Rosaldo, on the occasion of her birthday.
For 12 days, the actor had been silent, since Rosaldo herself reported on the accident, the surgical procedure and a very possible difficult recovery, however, yesterday he posted a video on his social networks in honor of the singer, who turned 51 on September 11.
I celebrate and appreciate your life @alexrosaldo Your love, your patience, your loyalty, your dedication and unconditional love. I appreciate your hands that hold mine, especially in difficult times like these," reads the description of the publication set to music with the song "Until I Found You" by Stephen Sanchez.
"Thank you for walking with me, through thick and thin. This year I can't celebrate your birthday as you deserve, but I celebrate your life more than ever. I love you infinite! Happy birthday princess of my story ", she ends.
Rosaldo responded to the publication and also thanked Eugenio.
"I love you with all my soul, my love, and nothing makes me happier than celebrating with you, holding hands, watching movies with Aitana and eating pizza the three of them. There is no more. Thank you for SO MUCH!", wrote the singer.
Derbez's Instagram account has also begun to publish stories, either related to the most recent premiere of the documentary 13:14, which he made with JuanPa Zurita, about the work they both carried out after the earthquake in September 2017; or to advertise dogs that are up for adoption.
Alessandra and Eugenio were married in June 2012, in the midst of a political commotion that reached the very altar where they said "yes". Despite the actor's past relationships, which did not have the best outcome, and the almost ten-year age difference, both decided to be husband and wife, in addition to having a girl named Aitana, the youngest of Derbez and the Rosaldo's first