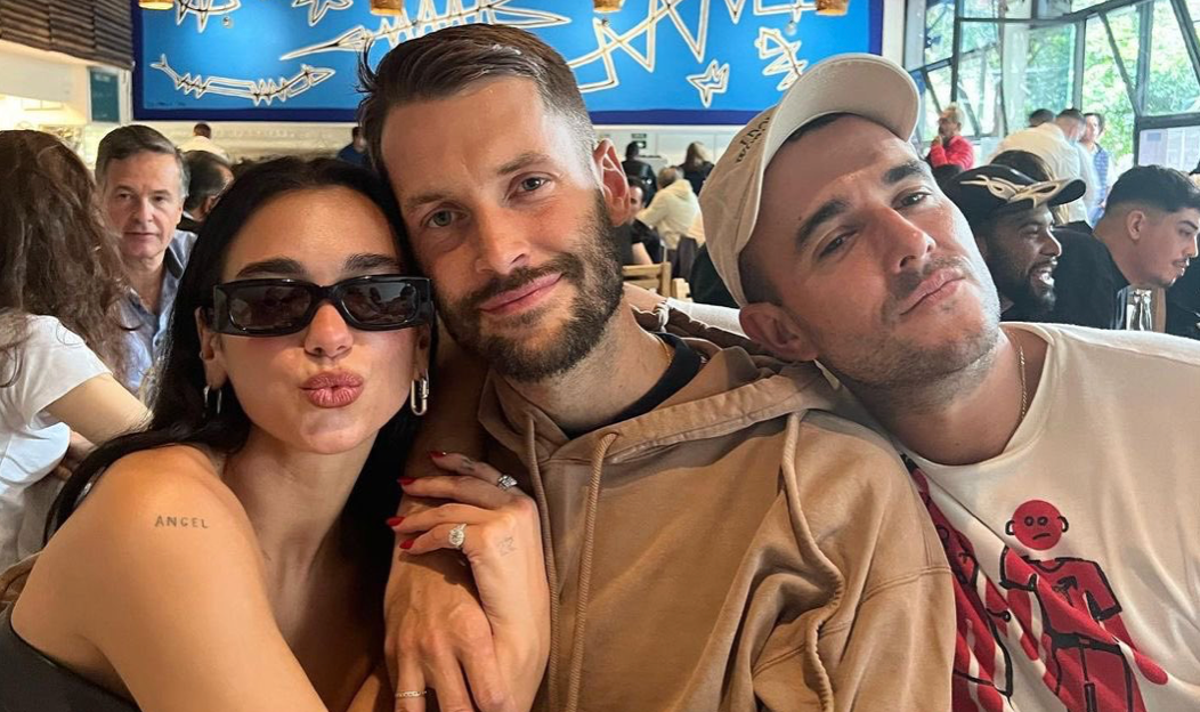 Dua Lipa has been a trend for several days in Mexico, where he arrived with his tour "Future Nostalgia Tour", after walking through several emblematic places of the Mexico City without making an effort to go unnoticed by her fans, who followed her everywhere, even with a life-size photo of herself.
The British singer, who will still perform in Monterrey on September 23, had a hectic night after her concert at the Foro Sol, because while she was celebrating the after partypresented a earthquake magnitude 6.9 on the Richter scale that activated the seismic alert.
Almost immediately and while in Mexico City, Michoacán and Guadalajara people left their homes to take shelter in a safe place, the videos of the model also went viral in the midst of the commotion.
The interpreter was at a party organized by the firm Jean Paul Galtier from where she had to leave, accompanied by her security team and friends, with whom she was touring the city, including the Juan Barragan House.
In the images, the Brit Award winner can be seen looking around in bewilderment among all the other people who were evacuated from the nightclub.
"It shook, the club lights came on and Dua Lipa was there," wrote a Tik Tok user.
Other accounts of followers of the original from the United Kingdom also spread images of Dua Lipa just before the earthquake dancing reggaeton, without imagining what would happen minutes later.
Several other users joked about what happened and asked to give the singer a bolillo, which in popular belief is said to "collect" the scare from the stomach to prevent it from harming the person who suffers it.
Shortly before, a video of the singer kicking a Dr. Simi stuffed animal had gone viral, which for months became famous when Rosalía took the ones that were thrown on stage and took a selfie with the doll next to her face.