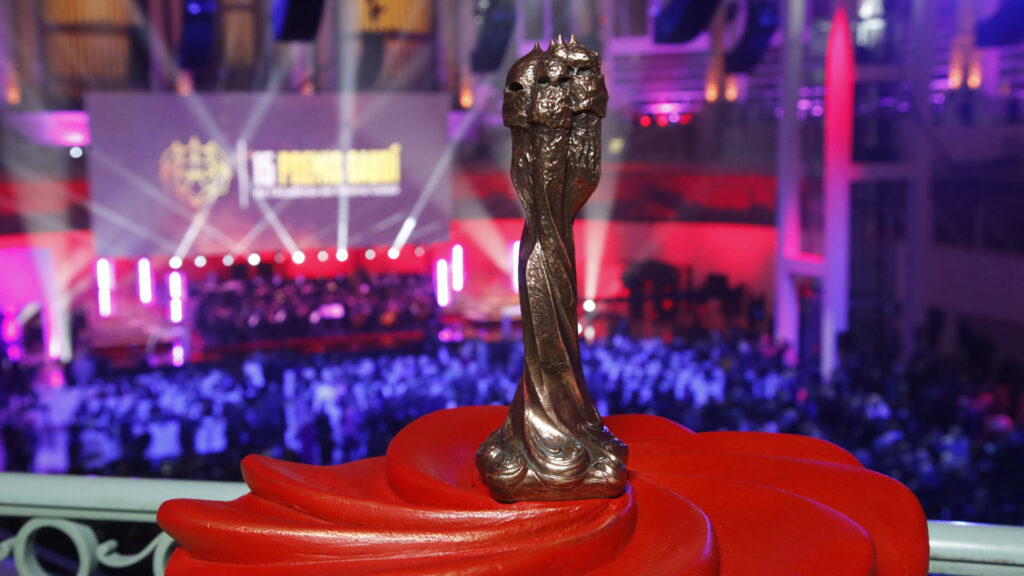 alcarràsby Carla Simón, and Pacificationby Albert Serra, has followed the main winners of the XV Gaudí Awards of Catalan cinema, prelude to the Feroz Awards. one year, one nightby Isaki Lacuesta, has won five statuettes, at a gala marked by the memory of Agusti Villaronga.
At the gala, the name of the late Mallorcan director Agustí Villaronga has been planned in the oval room of the MNAC in a tribute heartfelt and excited for the director of black pa either uncertain gloryfor having defended "a diverse, inclusive and feminist cinema" and words against sexist violence were also recurrent.
Carla Simón's film and Albert Serra's have won the Gaudí Awards for Best Film and Best Film in a Non-Catalan Language, respectively, in an edition with widely distributed prizes who have also recognized the merits of surowith the awards for Best New Director for Mikel Gurrea and Best Leading Performances.
The XV Gaudí Awards ceremony has left practically none of the most nominated titles unrewarded: they have won two awards the maternalby Pilar Palomero, and two others The crooked lines of Godby Oriol Paulo.
List of winners of the Gaudí Awards 2023
These are the 27 awards given at the gala of the XV Gaudí Film Awards in Catalonia:
Best Film: Alcarràs, by Carla Simón
Best film in a non-Catalan language: Pacificction, by Albert Serra
Best Director: Carla Simón for Alcarràs
Best New Director: Mikel Gurrea for Suro
Best Screenplay: Carla Simón for Alcarràs
Best Adapted Screenplay: Isa Campo, Isaki Lacuesta and Gran Araújo for One Year, One Night
Best Actress: Vicky Luengo for Suro
Best Actor: Pol López for Suro
Best Supporting Actress: Ángela Cervantes for La maternal
Best Supporting Actor: Alex Brendemühl for Stories Untold
Best New Performance: Carla Quilez for La maternal
Best production direction: Elisa Sirvent for Alcarràs
Best Documentary: The Yellow Roof by Isabel Coixet
Best short film: Fed up with Júlia de Paz
Best Film for TV: Sis nits d'agost by Ventura Durall
Best Art Direction: Sebastian Vogler for Pacificction
Best Editing: Sergi Dies and Fernando Franco for One Year, One Night
Best Original Score: Raül Refree for One Year, One Night
Best Cinematography: Artur Tort, for Pacificction
Best costumes: Alberto Valcárcel for The crooked lines of God
Best Sound: Amanda Villavieja, Eva Valiño, Alejandro Castillo and Marc Orts for One Year, One Night
Best Visual Effects: Laura Pedro for One Year, One Night
Best makeup and hairstyling: Montse Sanfeliu and Carolina Atxukarro for Los renglones torcidos de Dios
Best Animated Film: Tadeo Jones 3 by Enrique Gato
Best European Film: Five Wolves by Alauda Ruiz de Azúa
Audience Award: Alcarràs by Carla Simón
Honorary Gaudí: Jaume Figueras