It's sad, but realistic. One of the phenomena of wrestling has left us. A misunderstood fighter with one of the most established characters in the company. Now, in a time where all the characters are liquid, there is no one with whom you can feel identified. The role of the devourer of worlds Bray Wyatt was too big in the company and he will always be remembered for it.
Legacy
On February 5, 2009, his career in the world of professional wrestling began. A total of 1077 fights during these years to force a character and an innate ability who has accompanied him on each of his tours through WWE with totally remarkable characters.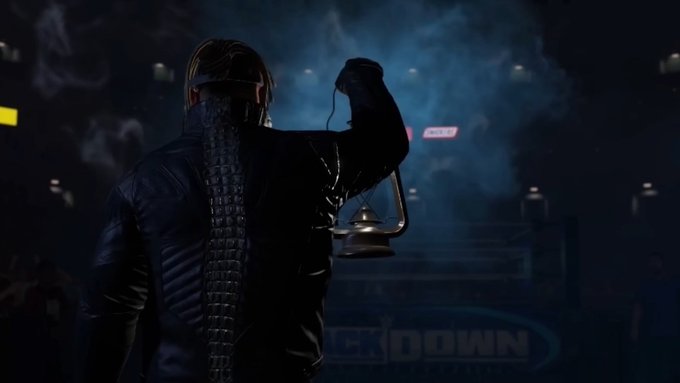 The locker room is broken after the tragic news because of everything the fighter meant to his teammates. A support that was always there to bring a smile. A Wyatt family that revolutionized the world of wrestling by creating a fiction in the world of reality. A ray of light that took shape with Bray.
reigns
A total of 431 days being champion. 2 times with his brother Bo Rotunda in FCW Florida Tag Team Championship, 2 times universal champion, WWE world champion, couples champion with Matt Hardy on Raw, couples champion with Luke Harper and Randy Orton on SmackDown.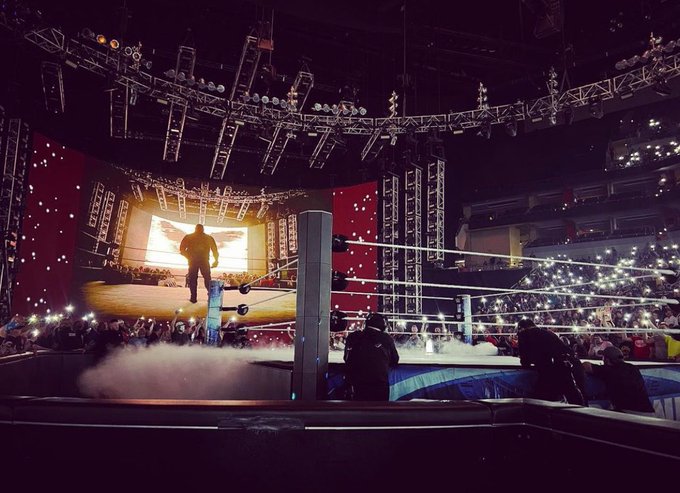 Everyone remembers how important he has been over the years with his innovative creations. The firefly fun house, his firefly house, a meeting place where he has defeated countless fighters. Without a doubt, it has managed to captivate hundreds of generations to follow WWE on a weekly basis.
The most special promo
His last stage in the company showed the true face of a man who had wanted to show his deepest feelings. The loss of his great friend Luke Harper was a before and after. Mental health problems are the order of the day and cannot be ignored by society. His illness due to Covid-19 has kept him out of action since the last great event. The message with which we said goodbye to a prophet who knew how to leave a message before saying goodbye to him was the following:
«I lost, I lost my career. I lost confidence in myself. I lost two people who were very, very close to me. And I… and I lost my way. And I got to a point where I thought that everything I had done here or otherwise, I thought was pointless, nothing I had done had mattered to anyone. And, and I was, I was wrong. I made a mistake.

Once I was done feeling sorry for myself and decided to go out into the world again and see people, there were people everywhere, saying, "Thanks Bray, man. When will you come home?" Oh. And then, every once in a while… I met someone who is truly extraordinary, and you, you know you are. And these people would come to me and say, "Bray, I just wanted to thank you because I was in a time of need and I lost people close to me and I lost myself." -confidence, and I felt weak, and I felt vulnerable. And in this weakened state, I found your words, Bray. I found your words, and I just wanted to thank you, man. You saved my life, Bray! The truth is that I… I don't think about things like that… And the thing about this is that I could sit here today and I can look all of you in the eyes, and I can tell that you were there when I was weak, when I was weak. I was vulnerable, when I was depressed, so I just wanted to say, thank you! You all saved my life!

You didn't leave me alone. Every time I tried to run away and hide, you were there to find me. When I left things behind, you found them, you chased me down! You are the reason"
All you can say is, thank you. Thank you Bray for your effort and dedication to making different generations happy. Thank you for giving me wings and motivation to continue wrestling. Like a great star, he left us too soon. A choice between living a lot and being little remembered or being an example and a phenomenon and leaving too soon. Fiction became reality and our beloved Bray will finally be able to be in his world with Luke Harper. The Wyatt family is more alive than ever.
Thank you for sharing and enjoying this passion with the team at The USA Print. Remember to follow us on our social networks, and here on the website to directly access all the WWE news.
#Bray #Wyatt #misunderstood #wrestler