Despite the fact that in 2014 it still seemed a difficult reality to happen, today digital reading seems to exceed the physical format in an important way, especially among digital natives, who allude to economy of resources, practicality and even a more ecological dynamic.
According to an Amazon study commissioned to IPSOS, in February 2022, 70% of worldwide declared readers declared to be subscribed to a digital service, including books, especially among a population between 18 and 34 years old, who are the that most use digital reading programs (30%). However, there are voices that consider that one format does not replace the other, especially in specialized books such as art books.
Designed with greater attention to the visual aspect, the clarity of the speeches or the reader's experience, art books today play a fundamental role between locals and strangers, who, not being able to be physically in an exhibition or historical moment By default, physical books are a powerful source of learning and aesthetic delight, but also of criticism and reflection on key themes of human life from the different artistic disciplines.
However, over the years and given the evolution of the surrounding cultural offer, choosing a vital, didactic or high-value contemporary art book is a complex task that requires time and care so as not to go through the basic tomes of desks , which are usually more a compendium of photography and images than an art book that can lead us to deeper or more complex readings.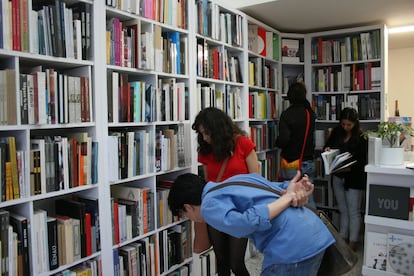 For Maria Jose SesmaMexican visual artist and photographer (1983, Torreón, Coahuila), the physical book format has allowed her to express her work in a much more precise narrative way, while it has been able to reach other markets, without the need and almost always titanic task that implies moving his work in exhibitions or galleries.
"I really like (the physical book) because I don't like single images and it gives you the opportunity to make a speech. Just as there are narratives in movies, which require order and time, there is a sequence, in my books there is a construction in terms of content. I love them because it's like an exhibition that lasts forever, years, people don't need to go, it's freer. But of course, it has other challenges such as distribution, costs and it is very slow", reflects the photographer, who is interested in her work because of the spectral or what is not visible but exists.
For his part, César Oliveros, in charge of the bookstore EXIT, a specialized local with more than a decade of existence and belonging to the iconic magazine of the same name founded by the Spanish writer and critic Rosa Olivares (Madrid, 1955), the digital and the analog even complement each other. "There are editions that cannot be found elsewhere and are in pdf. Optimism aside, betting only on digital seems to me a bit blind to the future, since there may be a solar storm (as Werner Herzog shows in his 2016 documentary Lo and Behold) and we will be left without the internet. In that scenario, what will survive is the physical. We know many works by Plato or Epicurus because they have been passed from hand to hand in physical format, on paper. Most of humanity's archive has been physical, but we are not enemies of the digital, Oliveros points out.
We consulted different artists, editors, curators and specialists immersed in contemporary art and its books to share a brief guide, as subjective as it is abbreviated, that somehow marks a path to delve into the different possibilities, subjectivities, dialogues and visions that it offers. a physical book of contemporary art.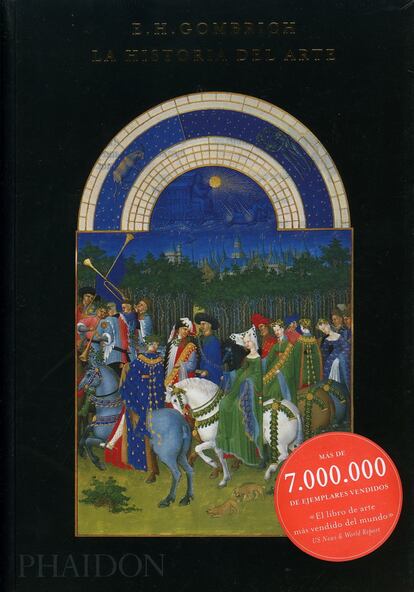 1. History of Art, Ernst Gombrich (Ocean, 1950)
Originally published over 70 years ago and considered the cornerstone of art history, this best seller To date, it has not had a clear competitor as an introduction to art in a clear, didactic and complete way, ranging from the first cave paintings to contemporary experimental art. One of the essentials in the bookstore EXIT.
2. Prime, Art's Next Generation Phaidon Press, 2022)
Founded at Phaidon Press in Vienna in 1923 by Bela Horowiz and Ludwig Goldscheider with the fundamental objective of making high-quality books at affordable prices, Phaidon Press is today one of the publishing bastions around contemporary art.
East title, the most current of this list, includes a timely and innovative update of what is happening in contemporary art in the world from its different aspects, disciplines and discourses. Lawrence Abu Hamdan, Farah Al Qasimi, Korakrit Arunanondchai, Firelei Báez, among other artists born from the eighties make up this voluminous book, essential to keep up to date.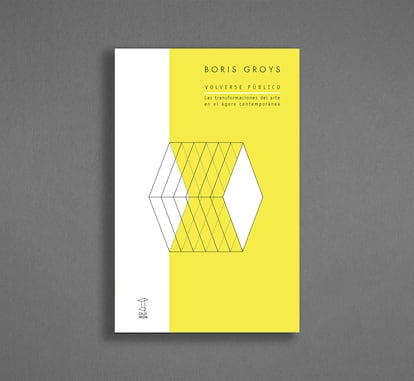 3. Going Public, Boris Groys (Black Box, 2014)
Focused on reflection and critical thinking, this text belonging to the iconic Argentine publisher black box it is a good thermometer to identify and discuss the different technical advances and changes in the criteria that have been inserted in contemporary society to identify what is art and what is not.
Jesús Pacheco, cultural journalist, producer and host of The Pipe and the Fountain, a radio program specialized in contemporary art, especially suggests the chapter of this book entitled Comrades of time. "In it, Groys not only essays on the meaning of the contemporary, but also dares to ensure that contemporary art has become a practice of mass culture due to the media and networks that allow the user to become an author by presenting their works. photos, videos and texts, by practicing self-documentation", explains Pacheco.
4. Love Goes to Buildings on Fire, Will Hermes (Faber & Faber, 2011)
For the Argentine musician and journalist Ariel Pukacz, editor of Walden, a self-managed project born in 2017 -focused on the punk ethos from various disciplines, visions and aspects-, the physical book represents a different approach with its content. "Being able to underline it, knowing how many pages there are, has another approach to the text. On the Kindle, a ten-page book or a thousand-page book weigh and look the same." He recommends this book by the American journalist Will Hermes, who recounts the emergence of a nodal stage of 20th century music with a protagonist at the center: New York.
Understood as a discipline that can connect with the arts and contemporary thought, music in this book is approached in a non-linear, generous and well-researched way, something that Pukacz strives for both as a book editor and as a reader. "I get bored when a book tells the story in a linear way, I like the idea of ​​a micro-story, that makes it more complex. This book analyzes the New York music scene from 73 to 78, from the emergence of rock with the New York Dolls, glitter rock, all that movement, to the emergence of hip hop, salsa and disco music. It is one of the few books that deals with a city in its entirety musical and that for me is interesting", says the editor of books such as We do not owe you anything, In my Eyes and more recently Killing's Revenge of the Argentine author Rafael Bini.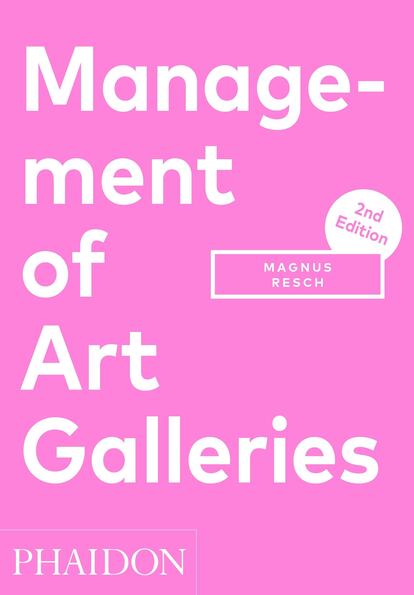 5. Management of Art Galleries, Magnus Resch (Phaidon Press, 2018)
Understood as the best-selling guide to managing a successful gallery and told from the expert perspective of connoisseurs of the art world, this compendium serves as a nodal reference to delve into the modern curatorial field, the dynamics of the market, as well as the aspects surrounding it. of the promotion, listing and disclosure of the artistic work from its different elements: spaces, fairs, biennials, trends and production from the gallery ecosystem.
6. An American Index of the Hidden and Unfamiliar, Taryn Simon (Steidl, 2007)
If the arts are nourished by the world and its different aspects, and contemporary art in turn diversifies, expands and complicates the vision of the world, this book is fascinating from the documentary aspect of photography.
The visual artist María José Sesma especially recommends it as a source of punctual inspiration, where the American multidisciplinary artist Taryn Simon (New York, 1975). "Taryn's dad worked at the CIA, and at this book She makes a whole record of absurd things that the United States government hides, strange objects from the airport, internet cables, different types of evidence, things that in the end reflect the idiosyncrasies of American society. It is an index of things that seem incongruous to her. It is curious that the only place they did not let her enter to photograph was Disneyland, but she goes to places where there were bombs and others, "says Sesma.




#artnow #essential #books #enter #contemporary #art #ArtNow