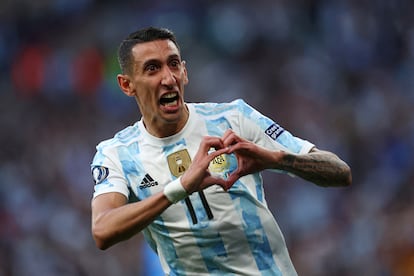 Champion of America, inflated with confidence after an undefeated period of 31 games that stretched to 32, Argentina needed to measure its strength against a European great. Italy, by its curriculum, was. There was no doubt about that, much more so after winning the last European Championship. However, Mancini's Azzurra are battered, a boneless rival for an Argentina that ruled the Finalissima from start to finish (3-0).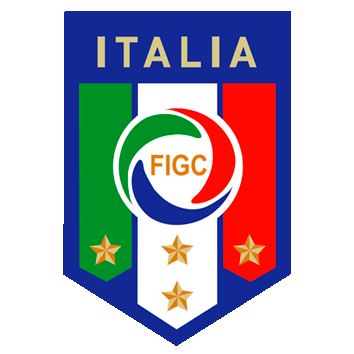 Gianluigi Donnarumma, Bonucci, Chiellini (Manuel Lazzari, min. 45), Di Lorenzo, Emerson (Alessandro Bastoni, min. 76), Barella, Matteo Pessina (Leonardo Spinazzola, min. 61), Jorginho, Giacomo Raspadori, Bernardeschi (Manuel Locatelli , min. 45) and Belotti (Gianluca Scamacca, min. 45)
3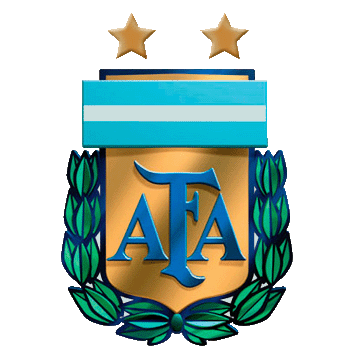 Emiliano Martínez, Cristian Romero (Pezzella, min. 84), Otamendi, Tagliafico, Nahuel Molina, Giovani Lo Celso (Paulo Dybala, min. 90), Messi, Guido Rodríguez, Di María (Nicolás González, min. 90), De Paul (Exequiel Palacios, min. 75) and Lautaro Martínez (Julián Álvarez, min. 84)
goals 0-1 min. 27: Lautaro Martinez. 0-2 min. 45: Say Maria. 0-3 min. 93: Paulo Dybala.
Referee Piero Maza
Yellow cards Otamendi (min. 21), Bonucci (min. 38), Di Lorenzo (min. 71) and Barella (min. 76)
The Finalissima, as the final match between the European Championship champion and his counterpart in the Copa América has been renamed —before it had been played in 1985, when France defeated Uruguay; and in 1993, when Argentina beat Denmark—he found two teams at different stages of gestation, if you will even in different moods. While Italy is thinking about restructuring and is already laying off legends (Chiellini, replaced, played his last game), still with bitterness in his mouth after being left out of the World Cup, Argentina has a consolidated base, well managed by Scaloni and led, now without a doubt, for Messi.
The last duel of the Albiceleste against a great from the old continent dated in 2019 – he tied two against Germany. But Italy was no match for Scaloni's squad, safe behind (he has conceded three goals in the last 14 duels), strong in attack from the trident formed by Messi, Lautaro and Di María. It was precisely the 10 that served the Inter striker for the 1-0. First scorer, then passer, Lautaro leaked a subtle ball for Di María to get past Donnarumma. On the horn, Dybala closed the win.
Argentina dominated the duel with and without the ball. A hard pressing team, cunning to create spaces and accurate in the definition, which silenced the Italian midfield and disconnected its forwards. Second title with the greatest for Messi, precisely the last one that Maradona won with the Albiceleste.
You can follow EL PAÍS Sports in Facebook Y Twitteror sign up here to receive our weekly newsletter.