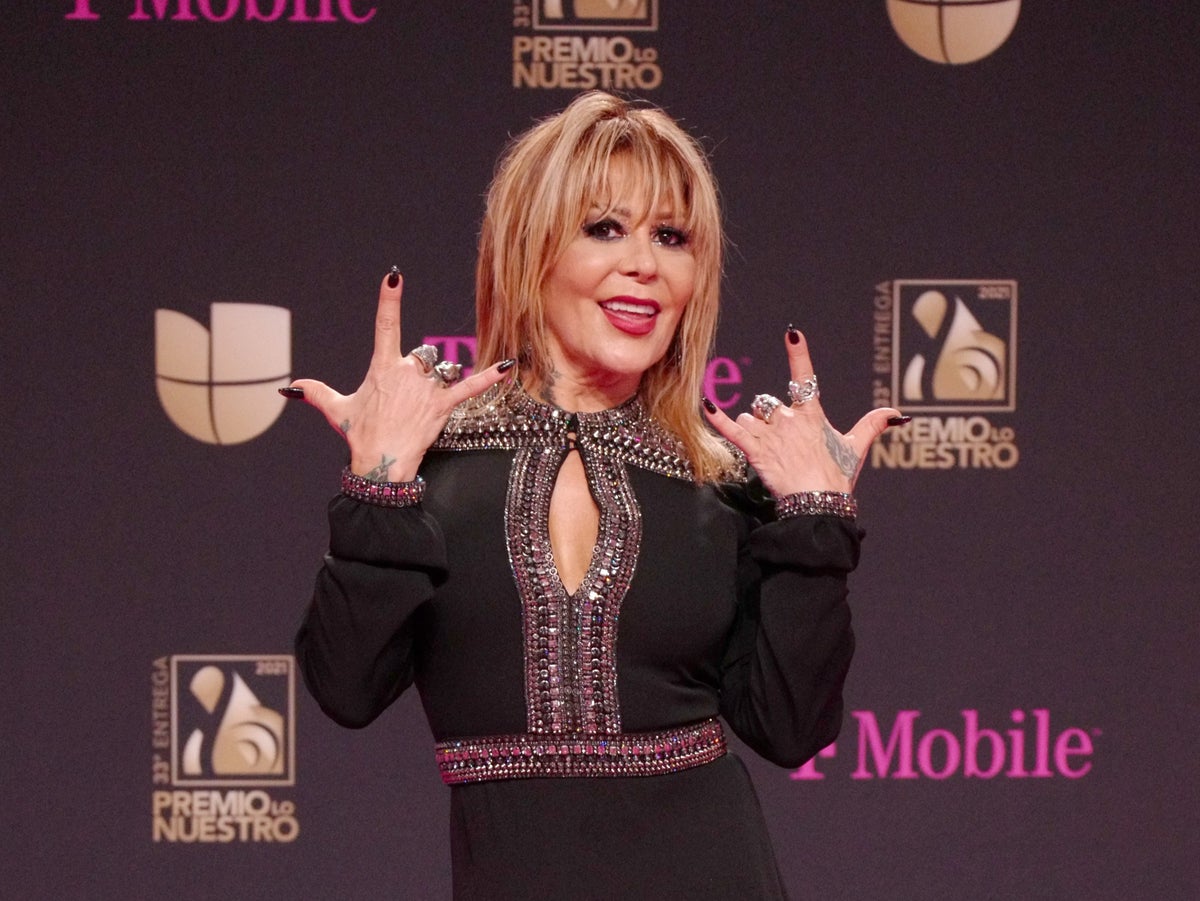 Mexican singer Alejandra Guzmán is stable after dislocating her hip on stage during a concert she offered at the Kennedy Center in Washington DC, as part of the Hispanic Heritage Month activities, for which the event was cancelled, while The Mexican was evacuated from the compound by ambulance.
"She was transported to the George Washington University hospital, where she was treated and released last night. The 'Queen of Latin Rock' is back again, although a little affected by what happened", detailed the All Parts Move representation agency in a statement.
"As always, La Guzmán was giving it her all on stage when she lost her balance. She was transported to the George Washington University hospital, where she was treated and released last night," she said in a statement posted on her social media.
For their part, the organizers of the event published: "The Hispanic Heritage Foundation hopes to invite Alejandra Guzmán to the 2023 gala, to finish her performance, and the singer is looking forward to returning and giving her fans an even more exciting experience. Unforgettable next year."
Surgery, Covid-19 and health problems
But this seems to be a complex year for the interpreter. Let us remember that at the beginning of the year, the rumor spread that Alejandra Guzmán would have undergone a new surgery on her buttocks due to alleged complications derived from her second infection of covid-19.
On January 25, it transpired that the Queen of Hearts She would have undergone surgery due to an inconvenience in her body, according to the entertainment journalist Ana María Alvarado, on her YouTube program, The price of the fame. Supposedly, his coronavirus infections would have uncontrolled the infection he has in the gluteal area due to some polymers.
"Unfortunately, the covid-19 that gave him the first one, plus this second one, activated the infection in his body again. With this there would be almost 40 surgeries that Alejandra Guzmán has undergone (…) until she returns to having temperatures like the one she has had these days, because it is time for one more surgery, "said the communicator.
It is important to remember that the interpreter of I was waiting for you he did face a serious health scenario that put his life at risk a few years ago. Alejandra was a victim of negligence when she was injected with a substance not suitable for the human body in her buttocks.
"I have been suffering for eight years since they injected me with polymers and it is that they can deceive you very easily, they are people who know what they are doing and do not care," Guzmán declared at the time.